Did you know that Zynect sensors integrate with IFTTT?
What is IFTTT you ask?
IFTTT stands for If This, Then That. What it does is connect apps, devices, and services from different developers and then triggers automations to happen within those apps, devices, and services. These automations are called applets.
You can create applets using your Zynect sensor and other applications. It is important to note that you can sign up for IFTTT for free, but you can only create 3 applets. After 3 applets you do need to have the pro version which is a paid subscription.
Now let me give you some examples of what you can use IFTTT for in relation to your Zynect sensor.
If you connect your Zynect app to your email service, then you can receive your out of bounds alerts to your email inbox. This is what your applet will look like on the IFTTT web site: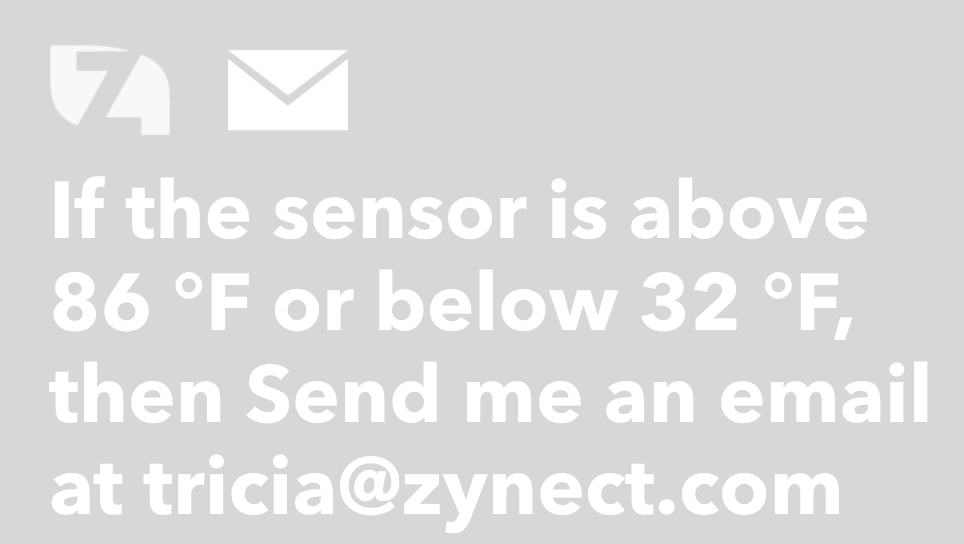 You can see it follows the If this, then that format. IF the sensor is above 86F or below 32F, THEN send me an email. You can see the steps on how to do this on our IFTTT video here.
Another cool example of using your Thermote is by connecting the Zynect App to a smart service, like TP-Link Kasa, a smart switch, and setting your trigger to turn on a fan when the temperature hits the temperature you select. You can watch that set up in this video.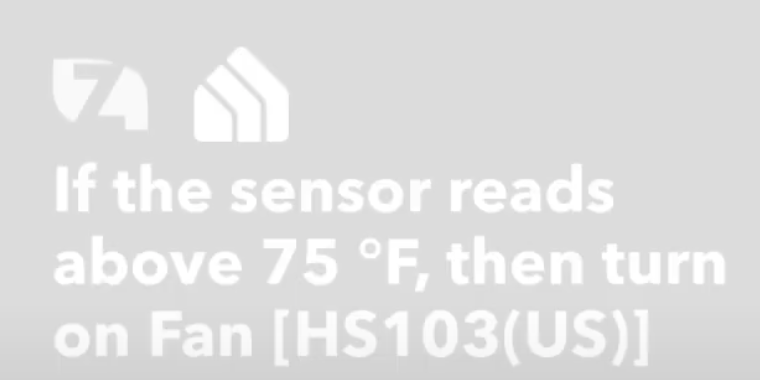 The formula would look like this:
IF the temperature goes above 75F, THEN turn on the fan.
Here is a little more information about what you will find when you connect your Zynect sensor to IFTTT.
The trigger parameters included in the Zynect services are: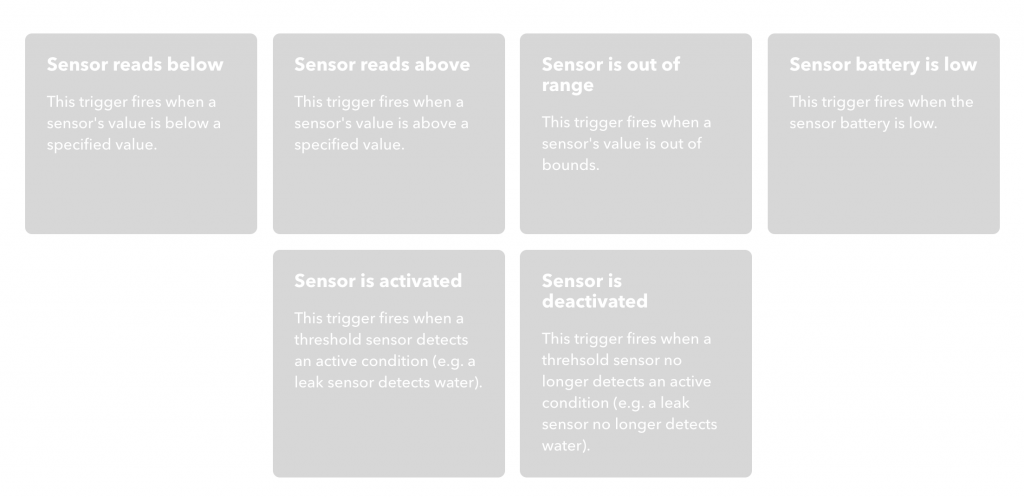 All of these fall into the "IF" portion of If This,Then That. You enter the parameters for whichever trigger you choose.
The "THEN" part is the app, device, or service you are automating with. The example here is adding your email or turning on your fan.
There are hundreds of apps, devices, and services available on IFTTT to integrate with. You can integrate all three of our sensors, the Thermote, Soilmote, and Thermote X to this system.
It is a great way to take your Zynect sensors to another level with creating peace of mind in your life.
What kind of automations will you be creating?