Wireless Distance Sensor
IR sensor measures 3″ to 2.5′ distance, 15 degree field of view.

E-mail us for ordering options!
sales@zynect.com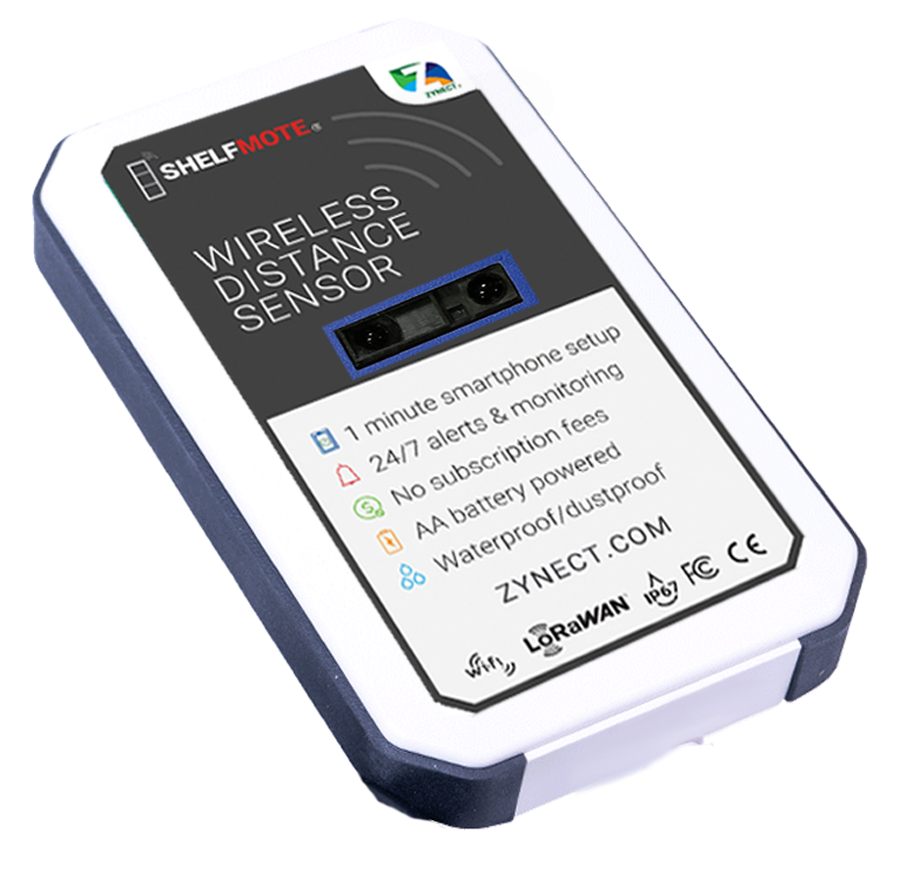 Wireless Distance Sensor. Remote Monitoring: Reduce Inventory Discrepancies
The Shelfmote is the perfect tool if you need to monitor inventory of any kind. You can monitor the amount of inventory on a shelf, detect when a pallet has moved from its location, or be alerted when a tank of liquid is getting low.
The Shelfmote comes in handy for anyone who wants to monitor inventory or operates a warehouse. The IR sensor measures 3″ to 2.5′ distance and has a 15 degree field of view.
If you have any questions on how to use the Shelfmote, please reach out to support@zynect.com. We will be happy to help!