NIST Traceable Wireless Temperature Sensor
Measures -328°F to 392°F (-200°C to 200°C).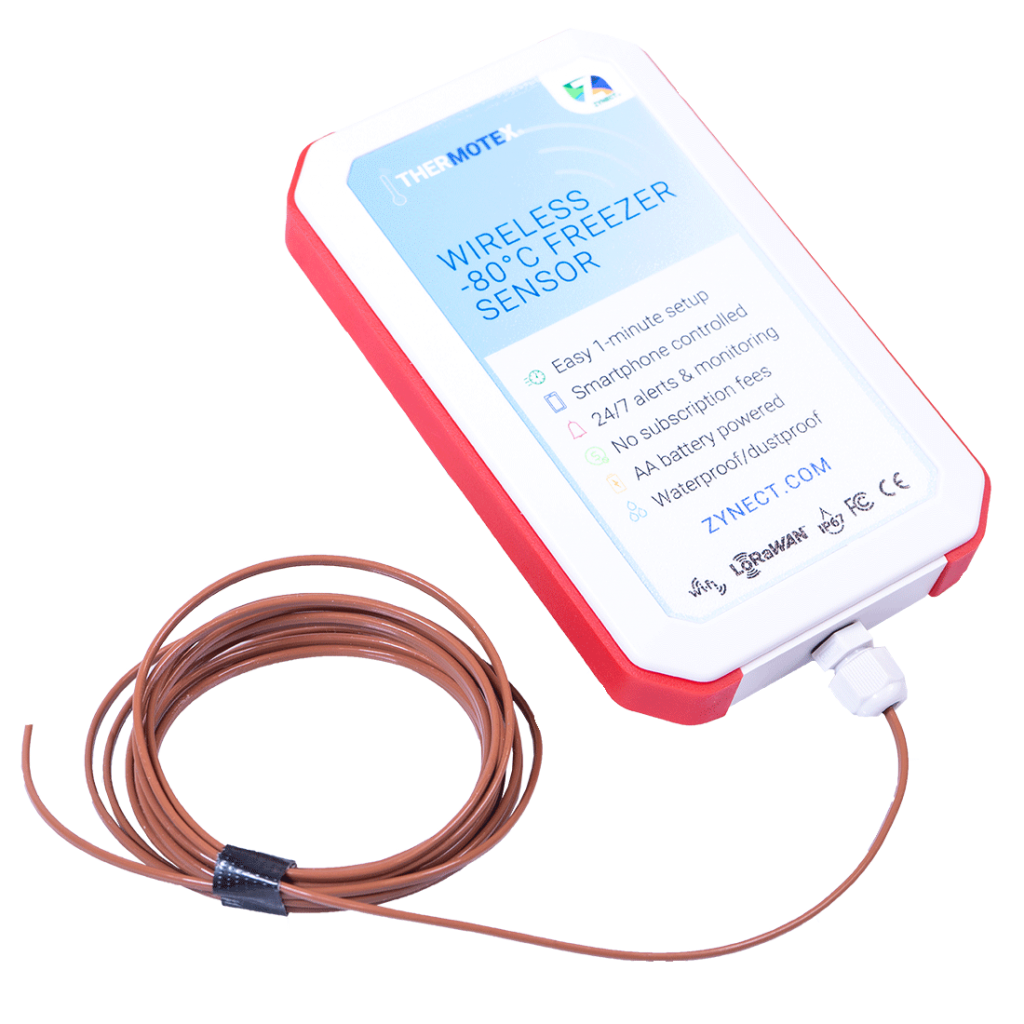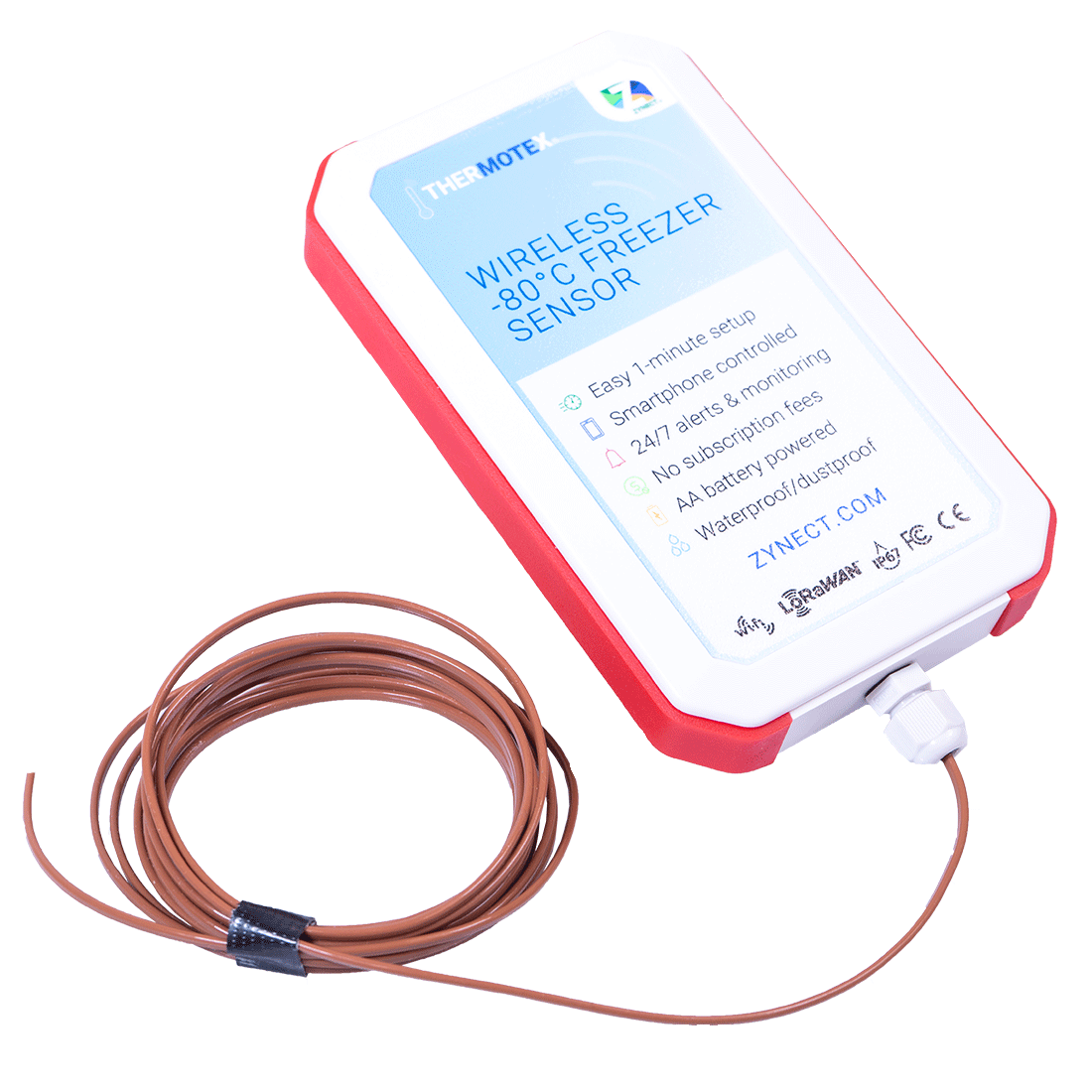 Thermote X: NIST Traceable Temperature Sensor – Remote Monitoring: Reduce Waste, Improve Response
---
Staying compliant with codes and regulations doesn't have to be hard! It has unlimited data history for easily accessible audit reports. Custom alerts empower your lab team to keep samples at the right temperature and monitor energy use. Use in labs with ultra-low temperature freezers and incubators.
The Thermote X has the option to connect via Wi-Fi or LoRaWAN. The LoRaWAN offers a longer range connection. For more information on LoRaWAN please click here.
All Zynect sensors are IP67 rated – Water and dust proof!
Take a look at this quick video for an overview!
Monitor Alerts/Historical Trends via Smartphone

Thermote X App and Portal Screenshots
---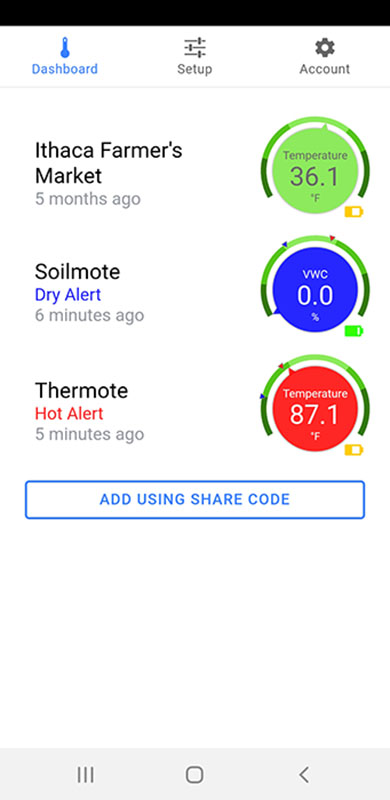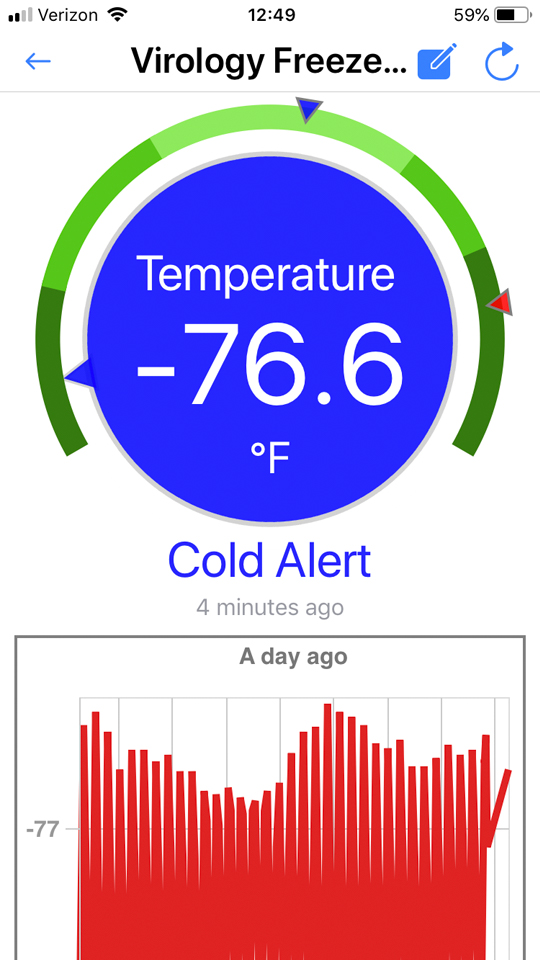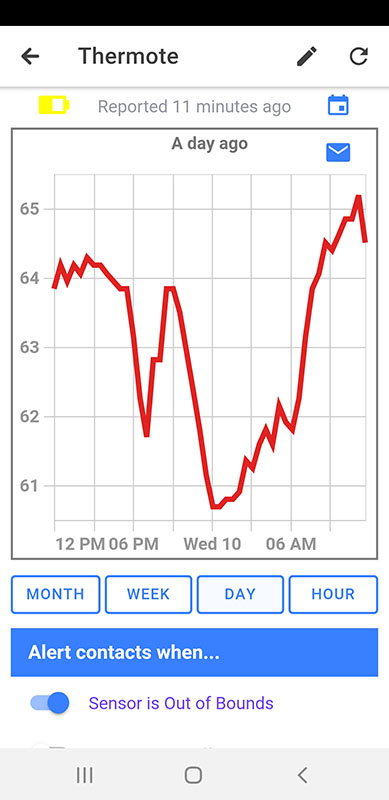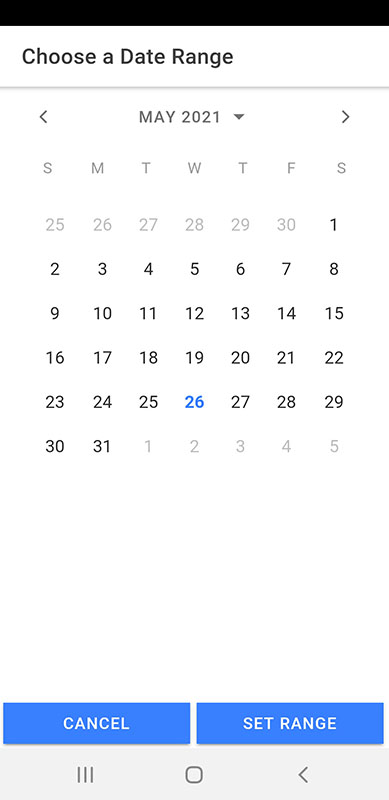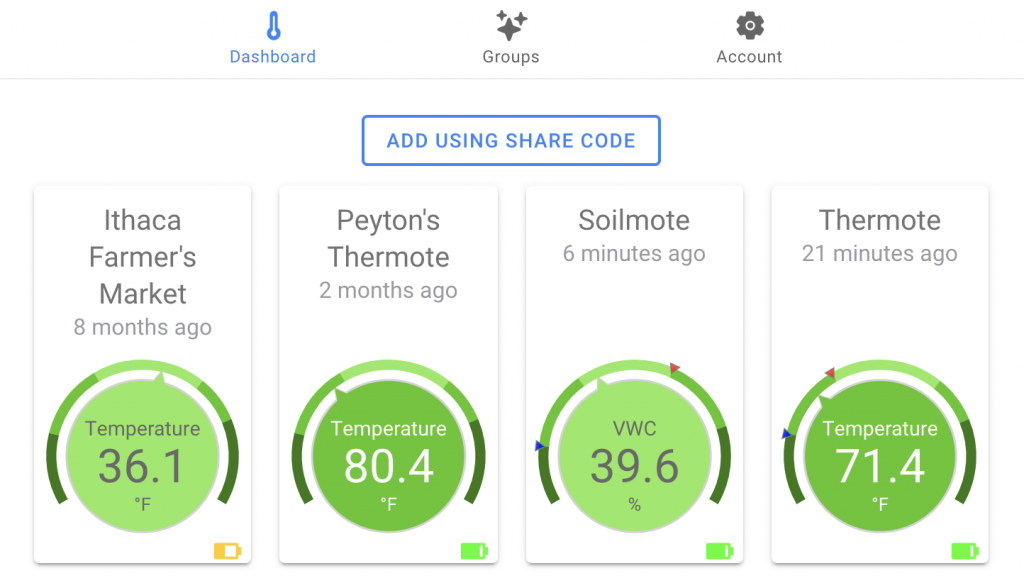 Are you frustrated with manually monitoring lab samples? Does your audit trail consist of pen to paper?
---
Adding the Thermote X to your lab equipment provides you not only with a temperature alert system but, also easy to download audit trails for compliance reporting and research methodology. You will receive a text message alert if your samples are kept out of the temperature range that you set. You can download, weeks, months or years of data via a .csv file, audit trails made easy.