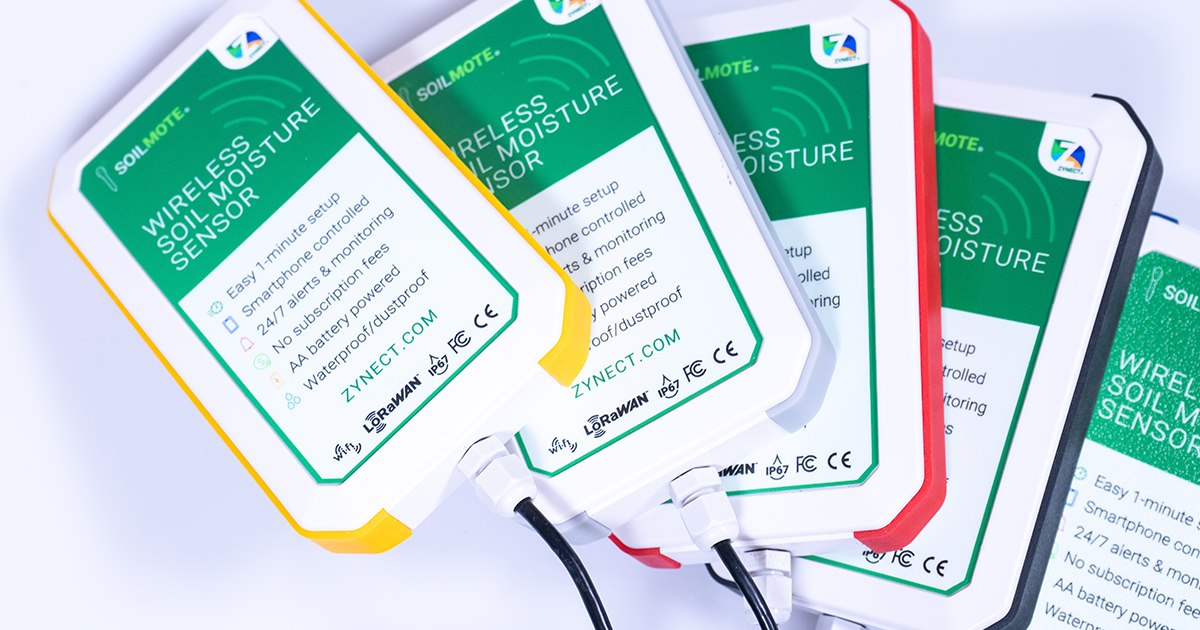 Wireless Soil Moisture Sensor
Measures volumetric water content 0% to 100%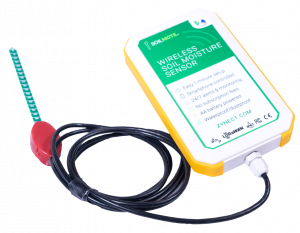 Wireless Soil Moisture Sensor. Remote Monitoring: Reduce Waste, Improve Irrigation
---
The Soilmote is the perfect tool to give you peace of mind. It is a wireless soil moisture sensor that can remotely monitor your irrigation system, farm, garden, lawn, trees, greenhouses, indoor plants, and more. Set it and forget it. Receive custom alerts to your smartphone based on easy to set alert levels. Use it to remotely monitor crucial moisture levels. Download complete audit history.
The Soilmote has the option to connect via Wi-Fi or LoRaWAN. The LoRaWAN offers a longer range connection. This would be helpful if you were using the Soilmote out in a field where your Wi-Fi did not reach. For more information on LoRaWAN please click here.
All Zynect sensors are IP67 rated – Water and dust proof!
Take a look at this quick video for an overview of the Soilmote!
Monitor Alerts/Historical Trends via Smartphone

Soilmote App and Portal Screenshots
---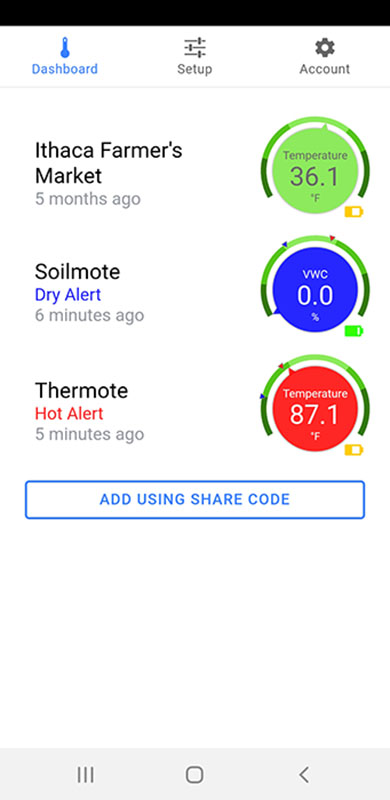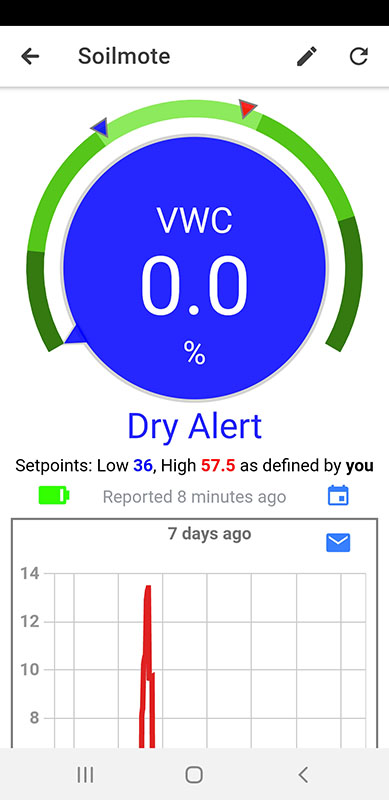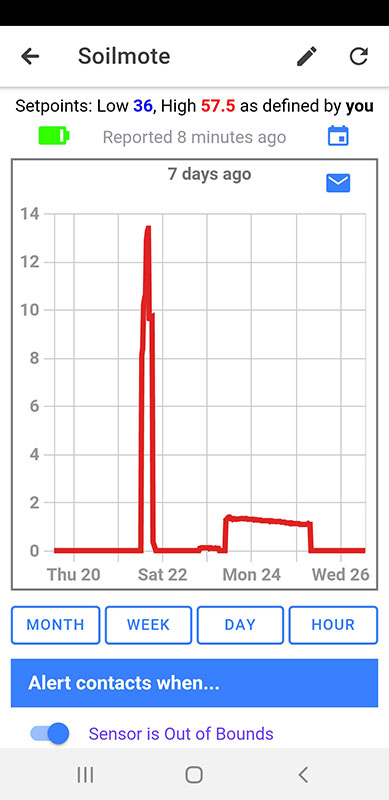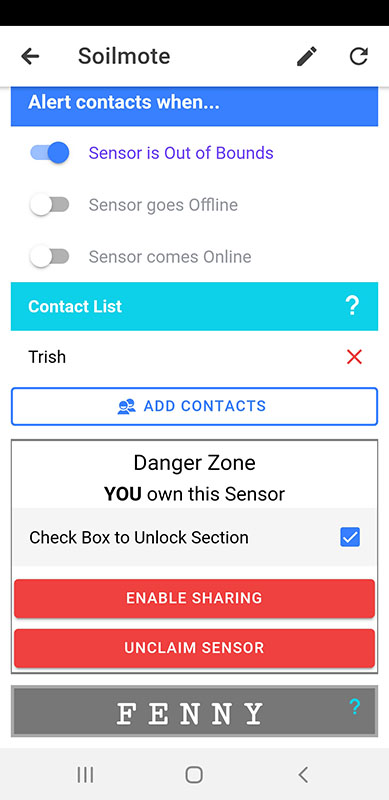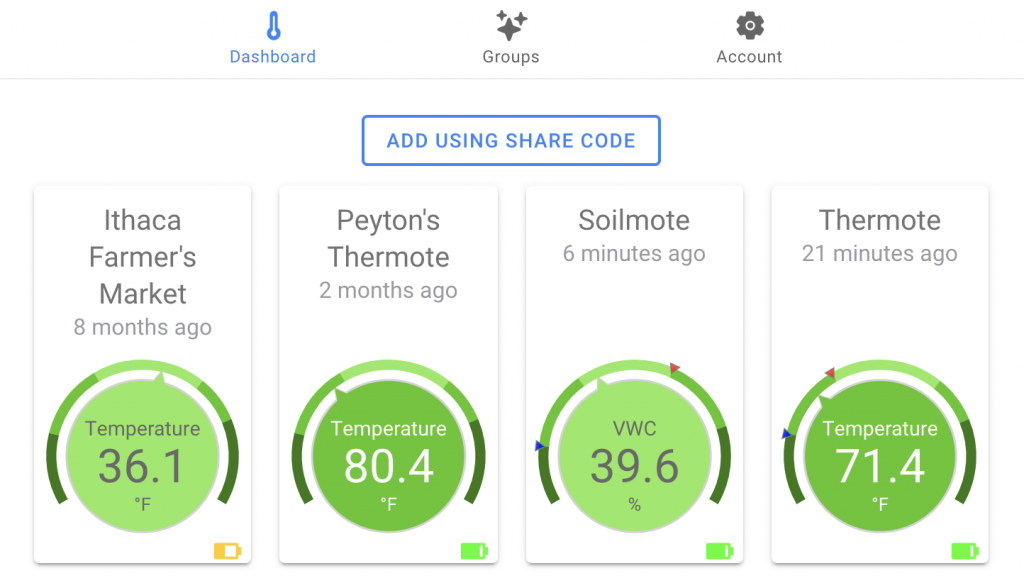 Are you looking to cut irrigation costs?
Stop over watering your crops by remotely monitoring your soil moisture. The Soilmote takes real-time readings of your soil moisture and alerts you if it becomes too dry or too wet. Use this data to conserve water on days that it rains.
The Soilmote pairs perfectly with the Thermote.
Imagine receiving a text message alert when your micro-climate becomes too hot or too cold for ideal growing conditions? Add a Thermote to any micro-climate environment with Wi-Fi or LoRaWAN access and see real-time data and historical trends of your growing environment.