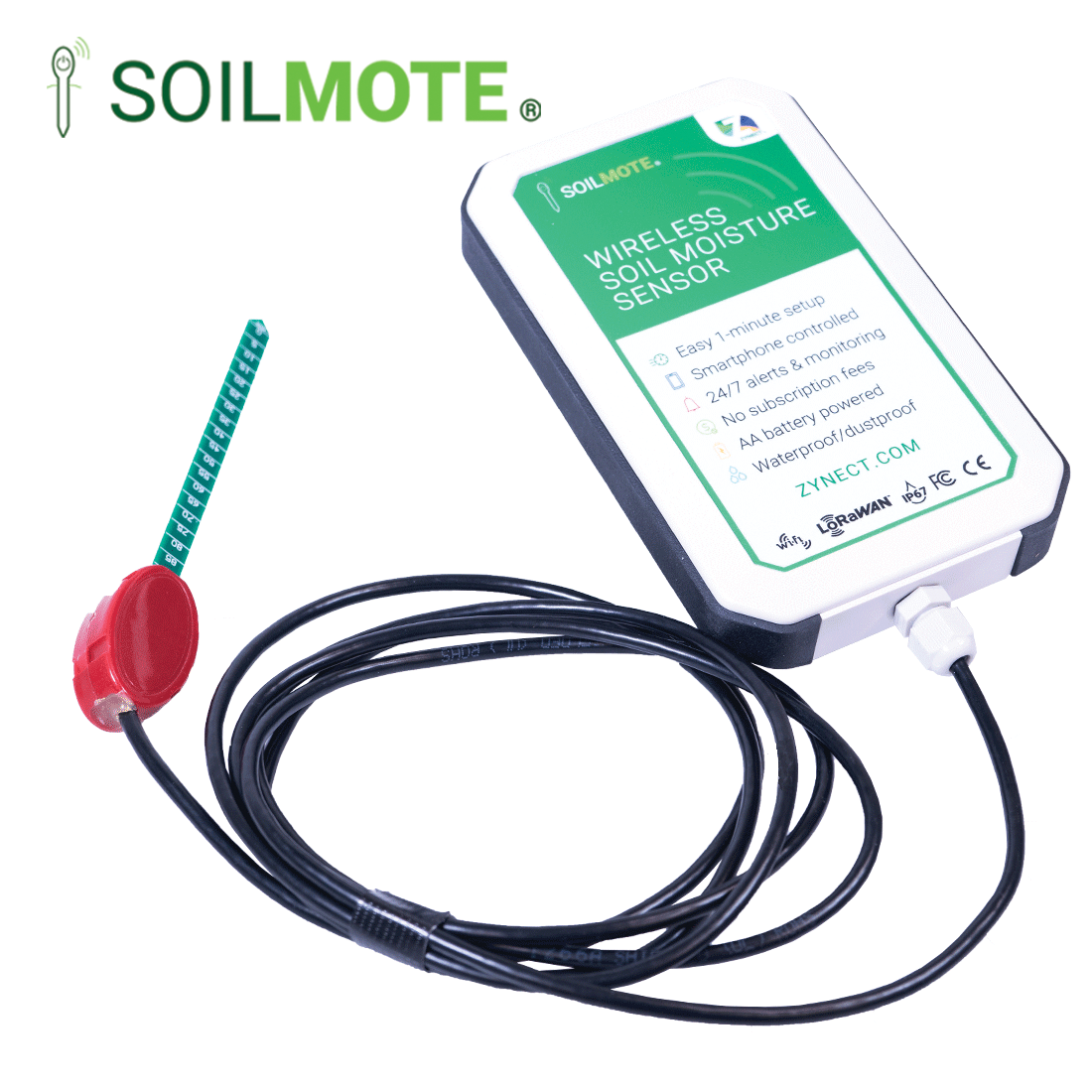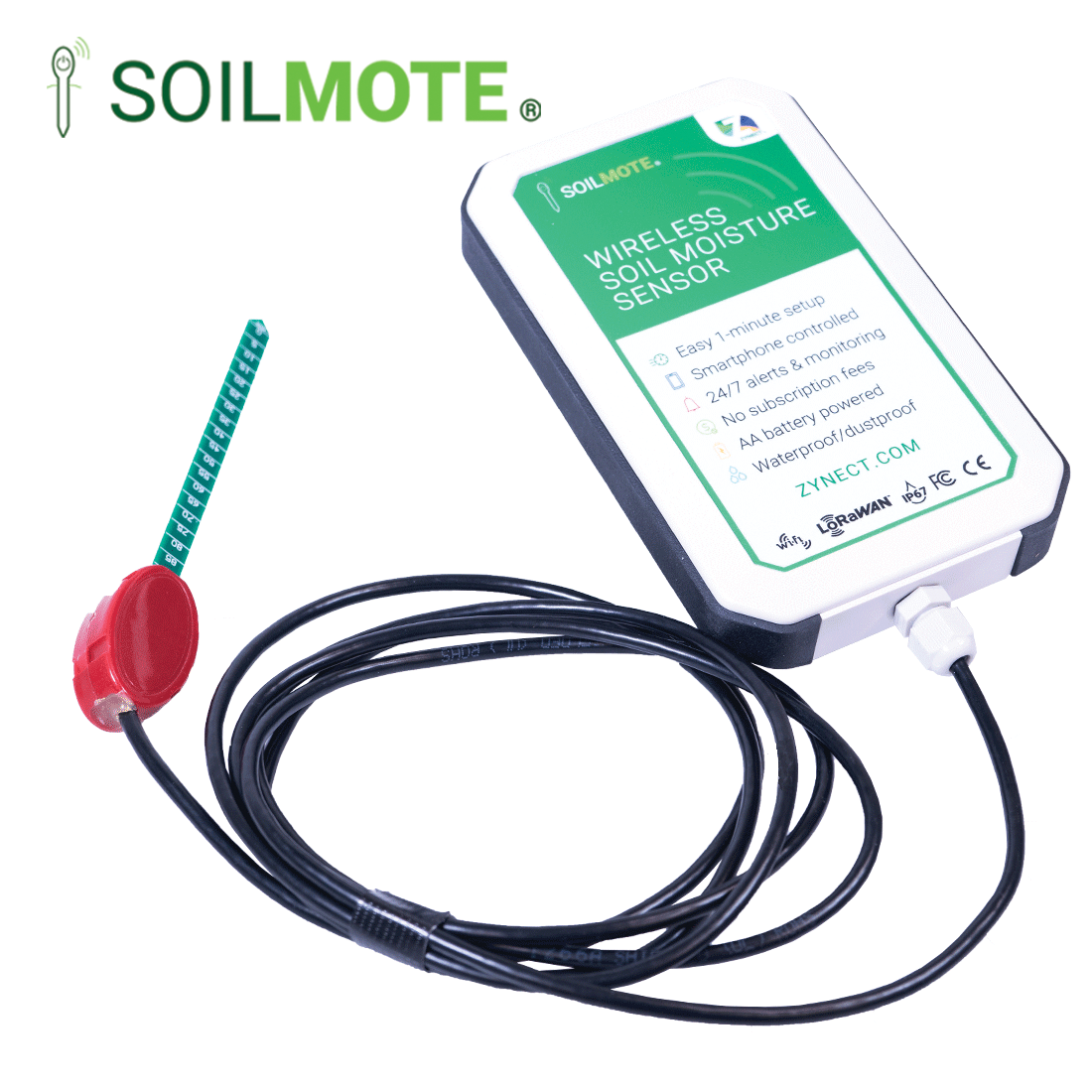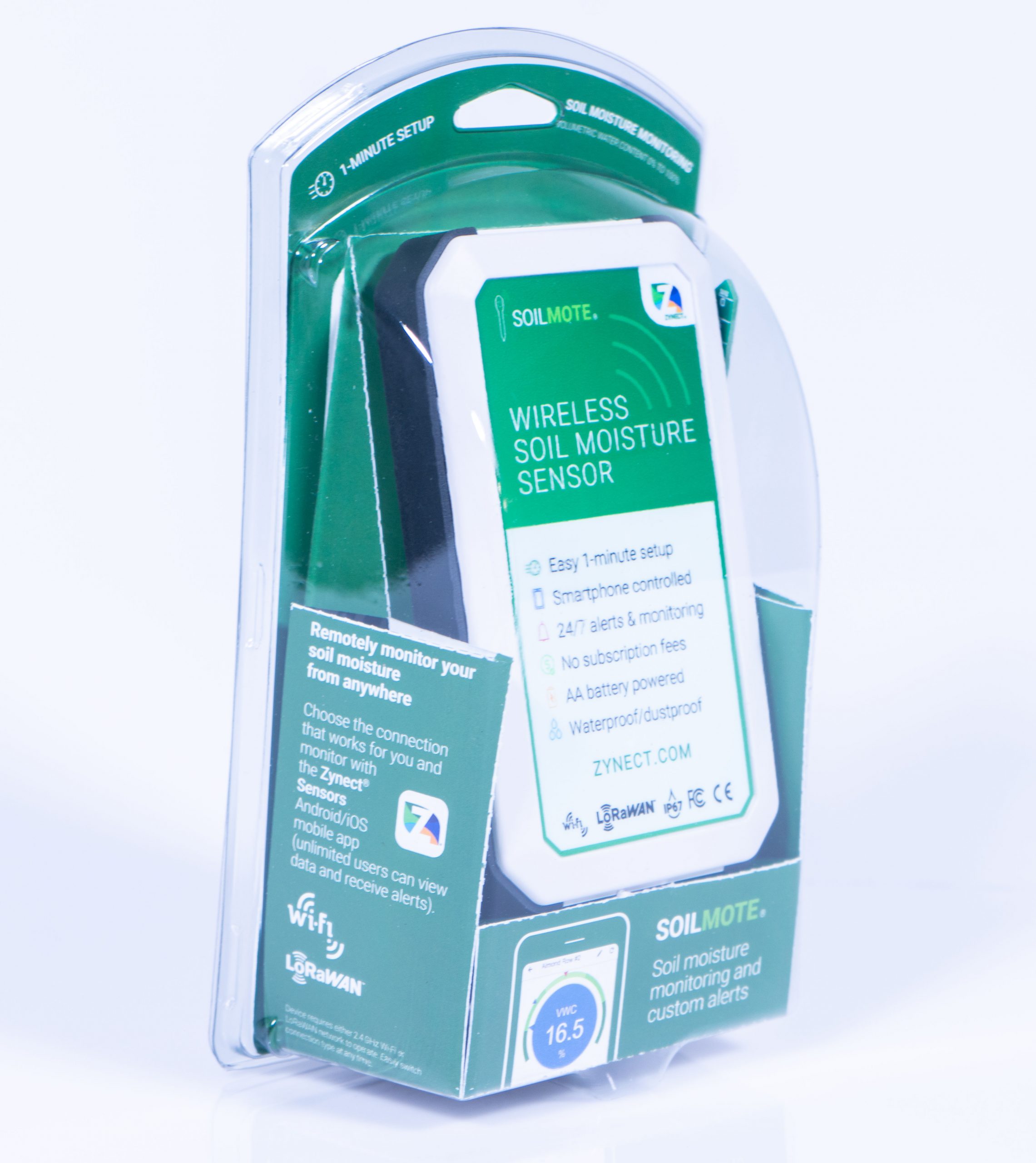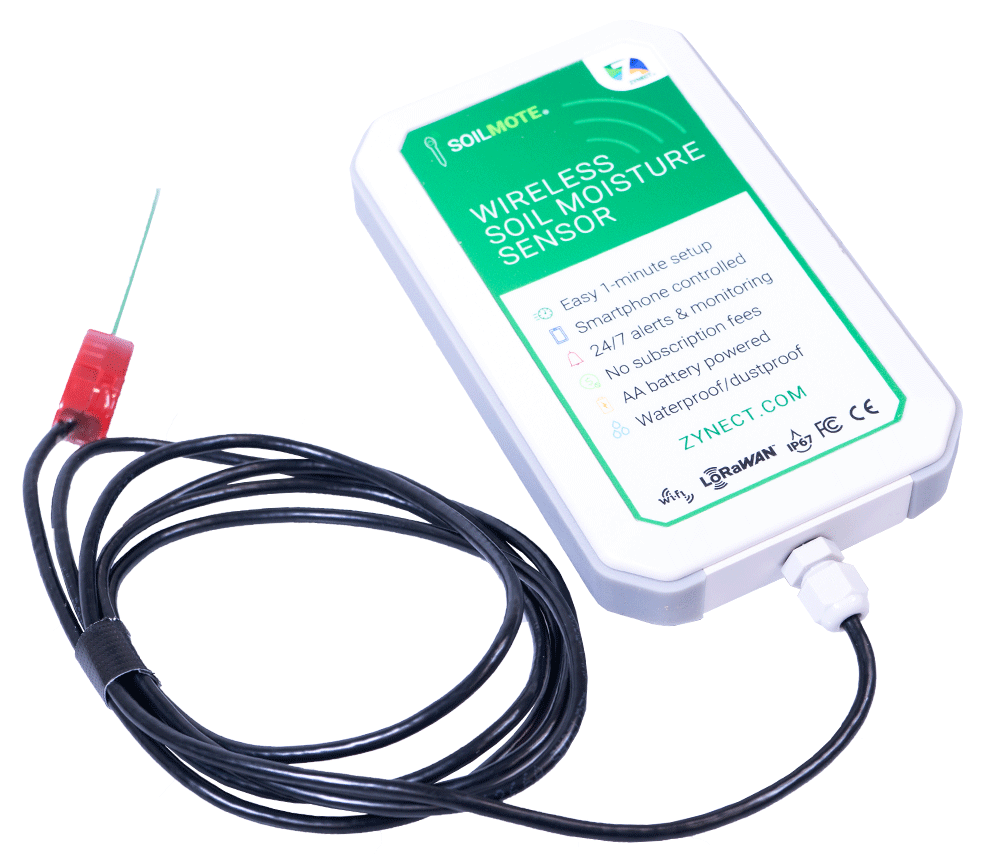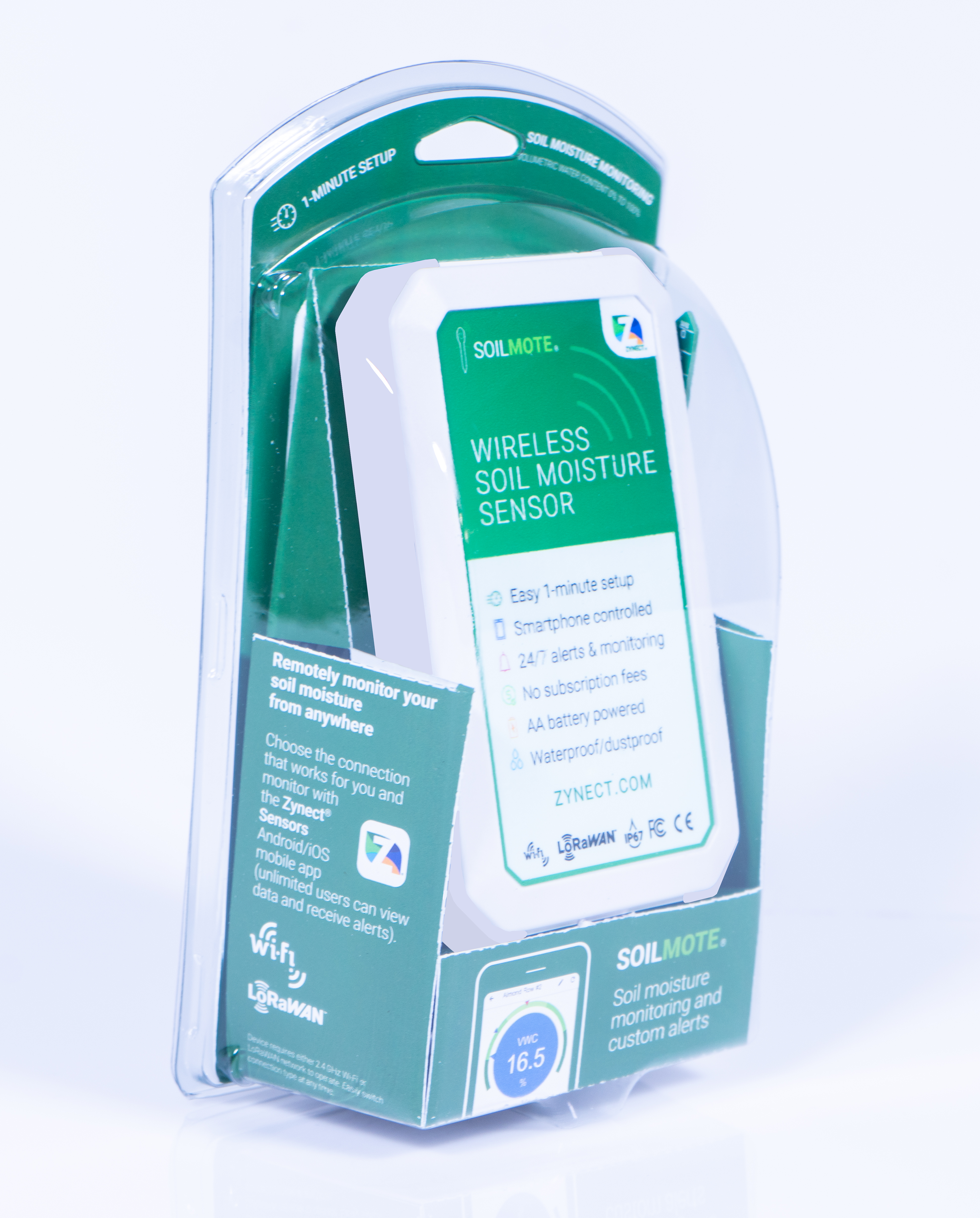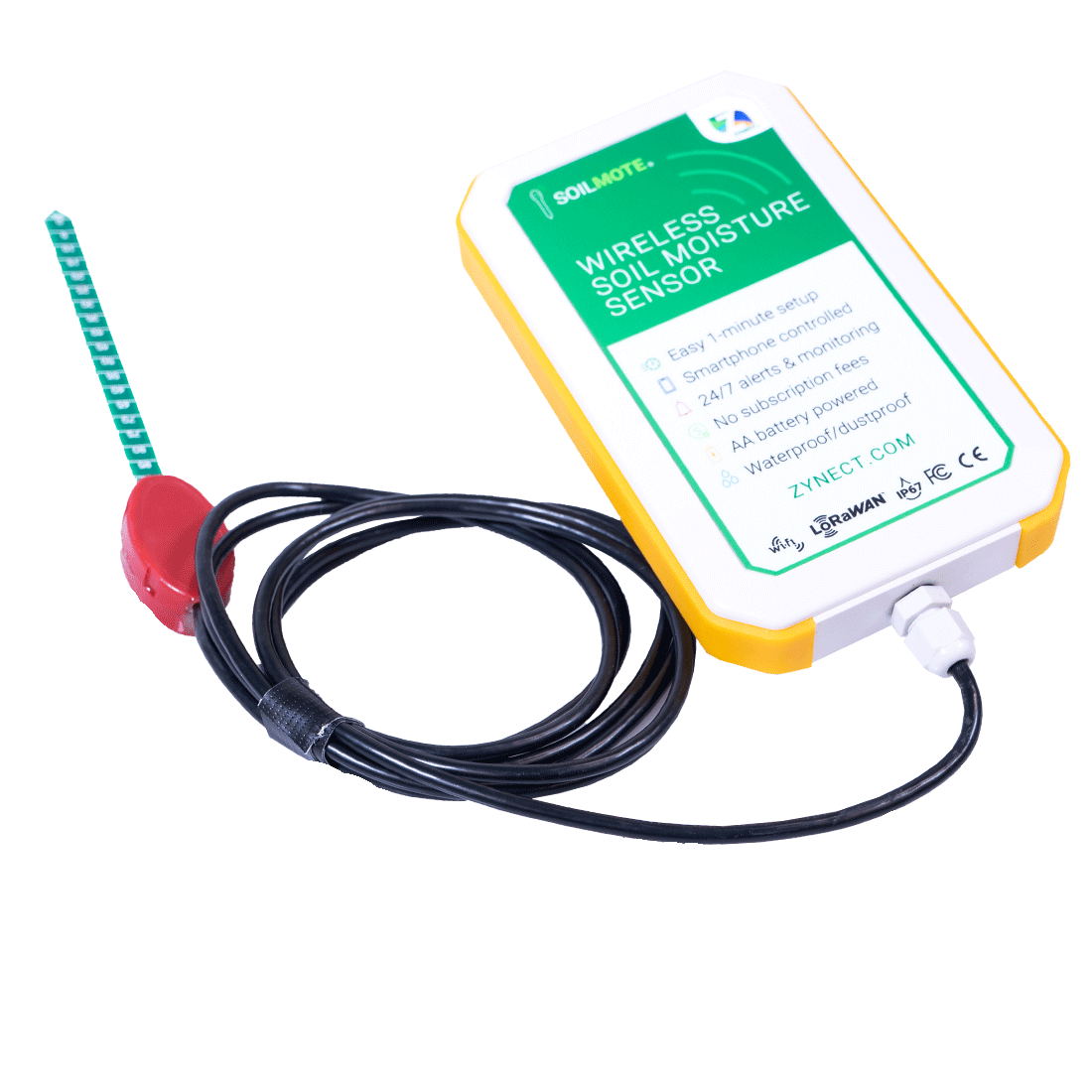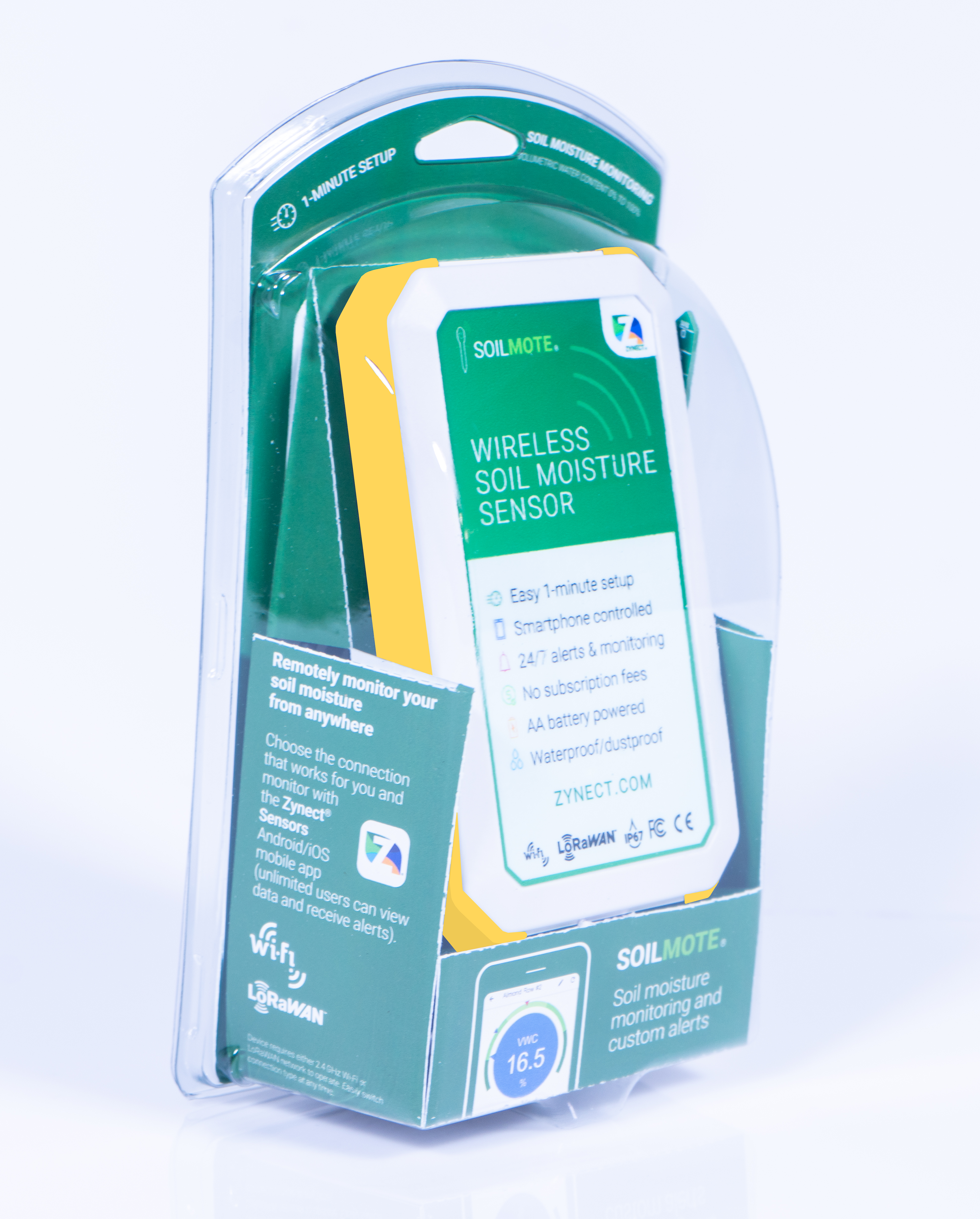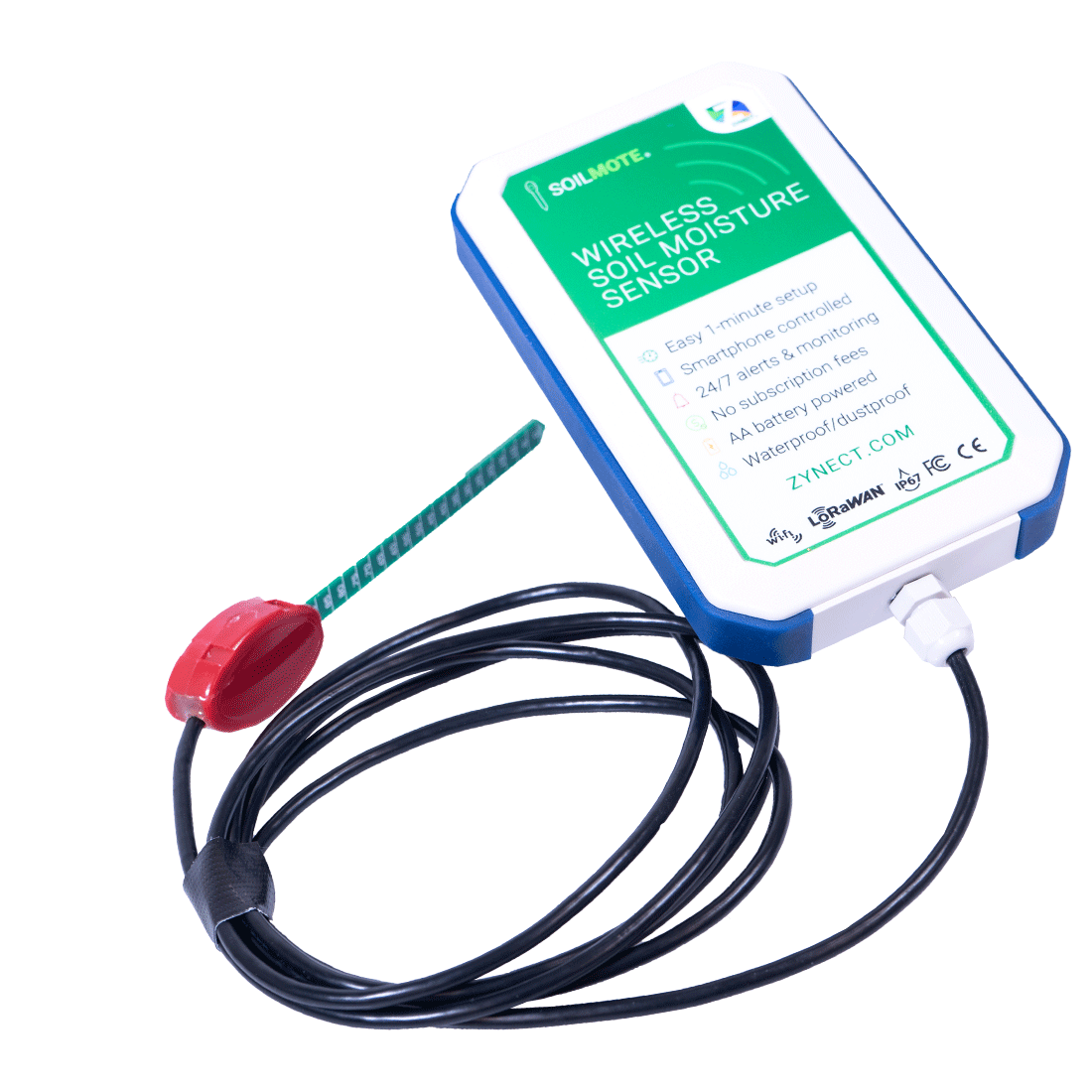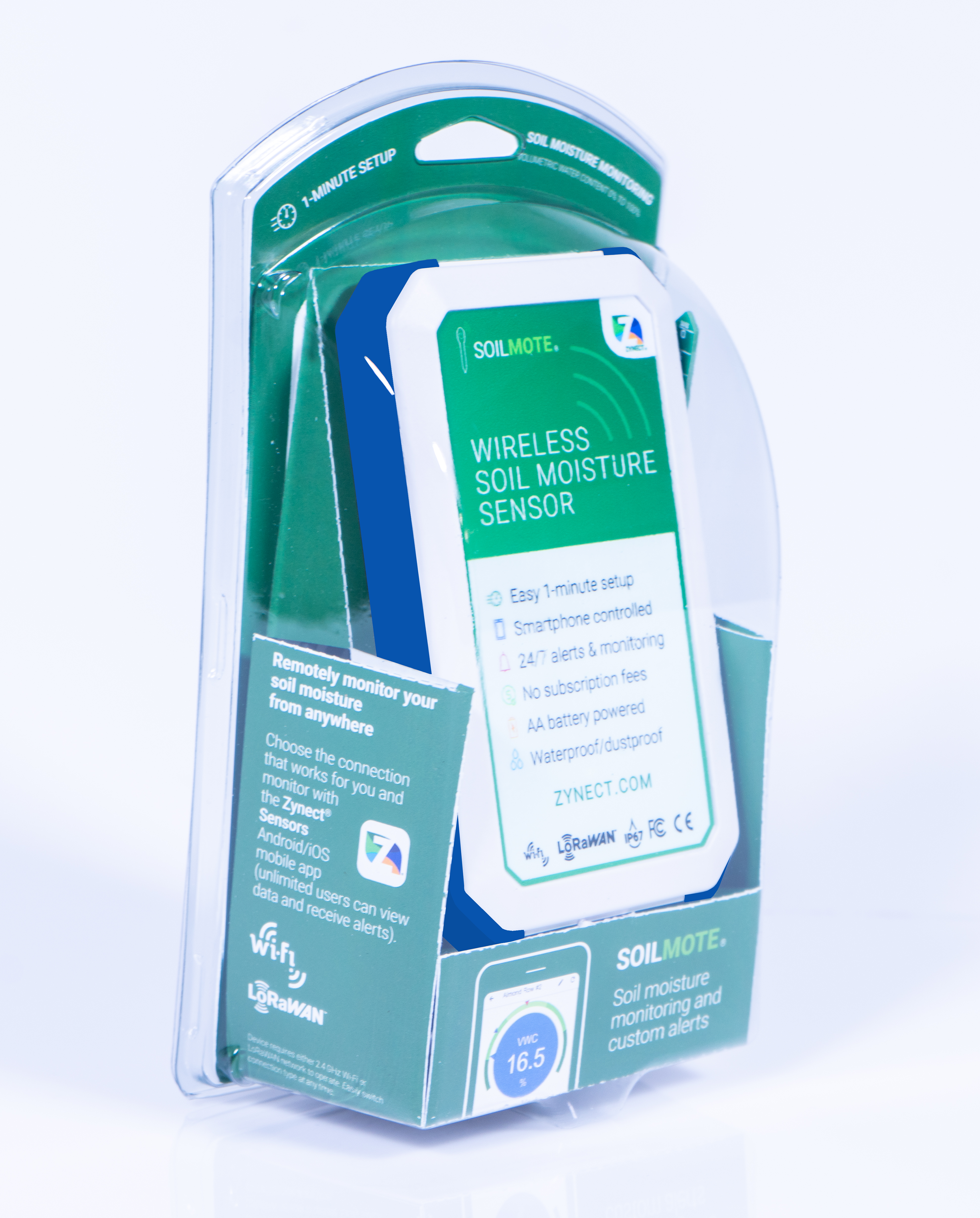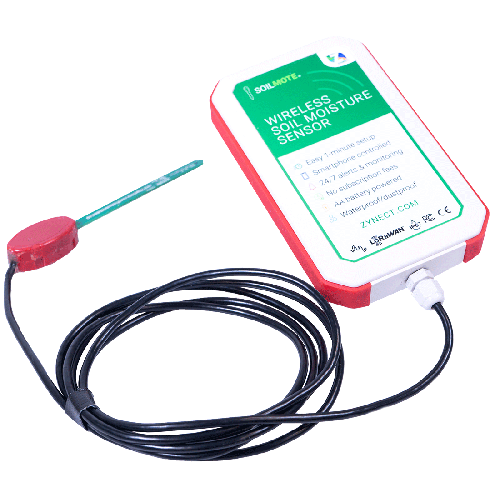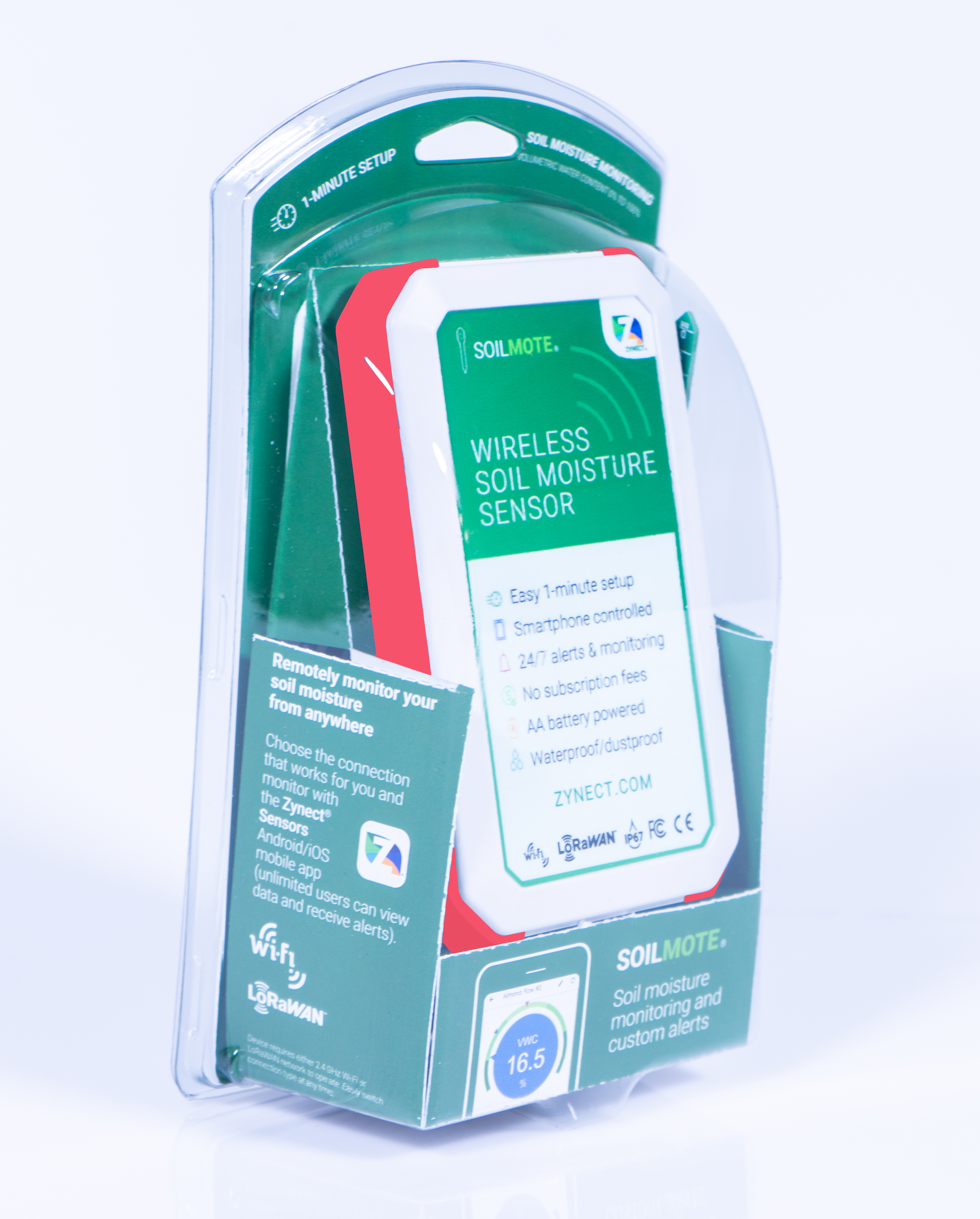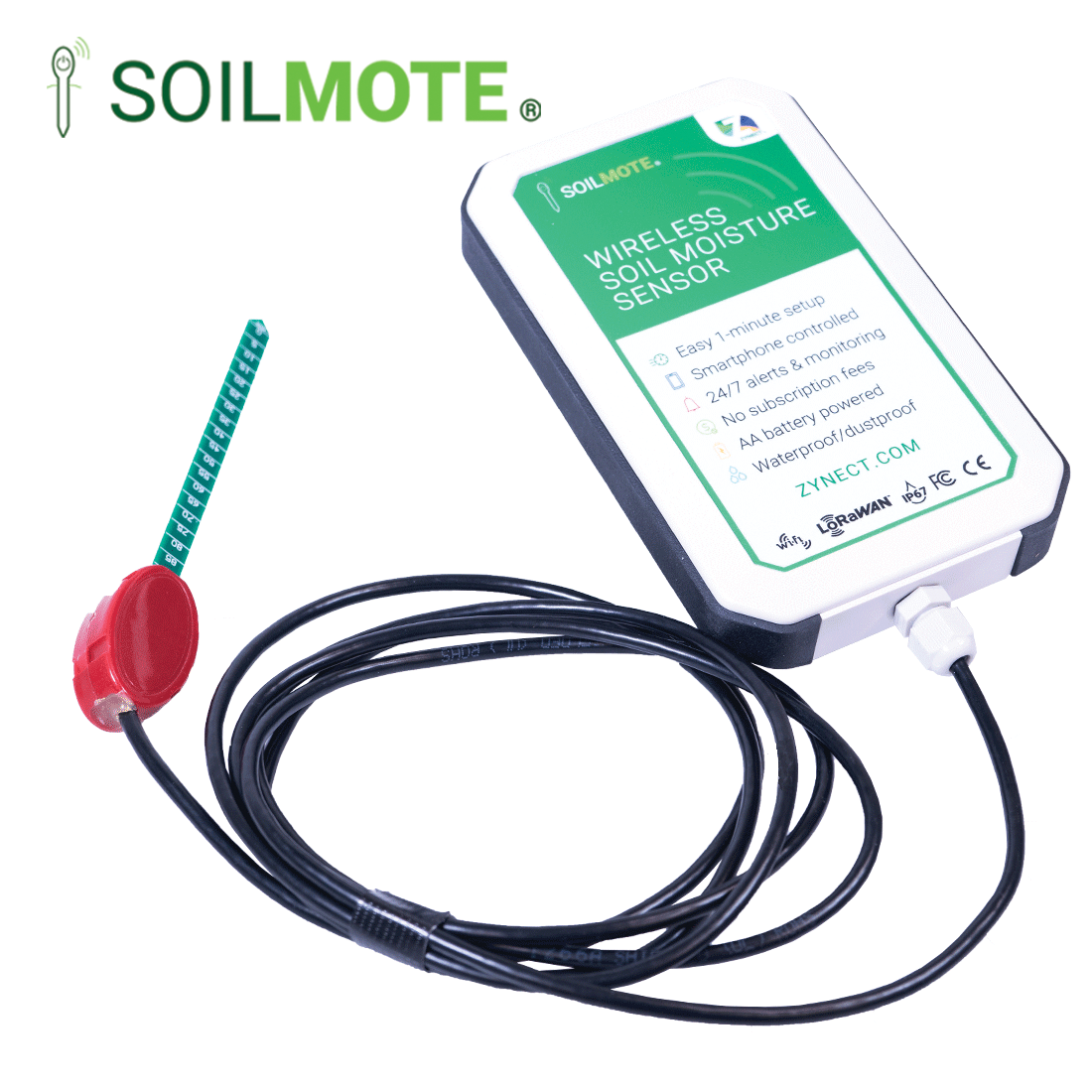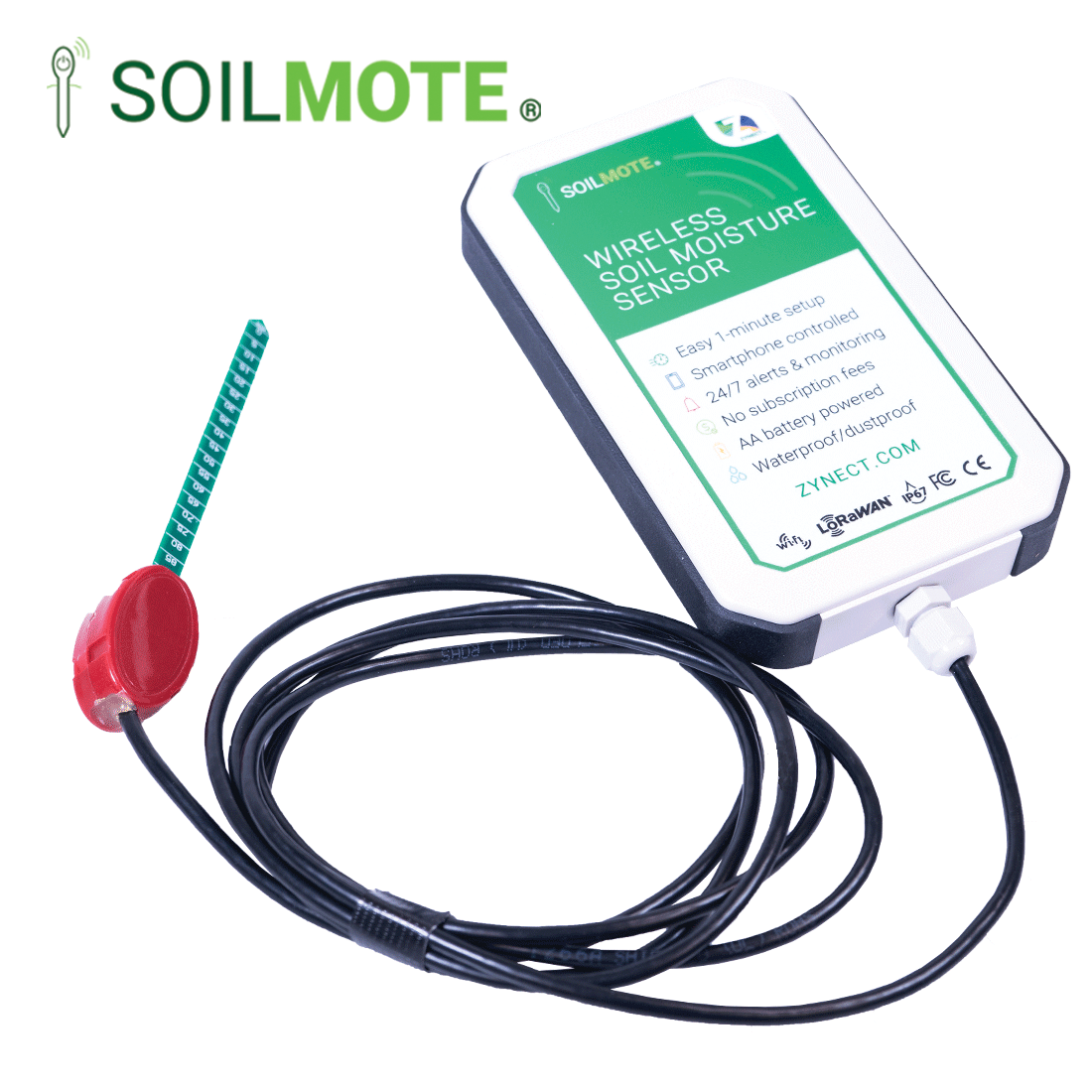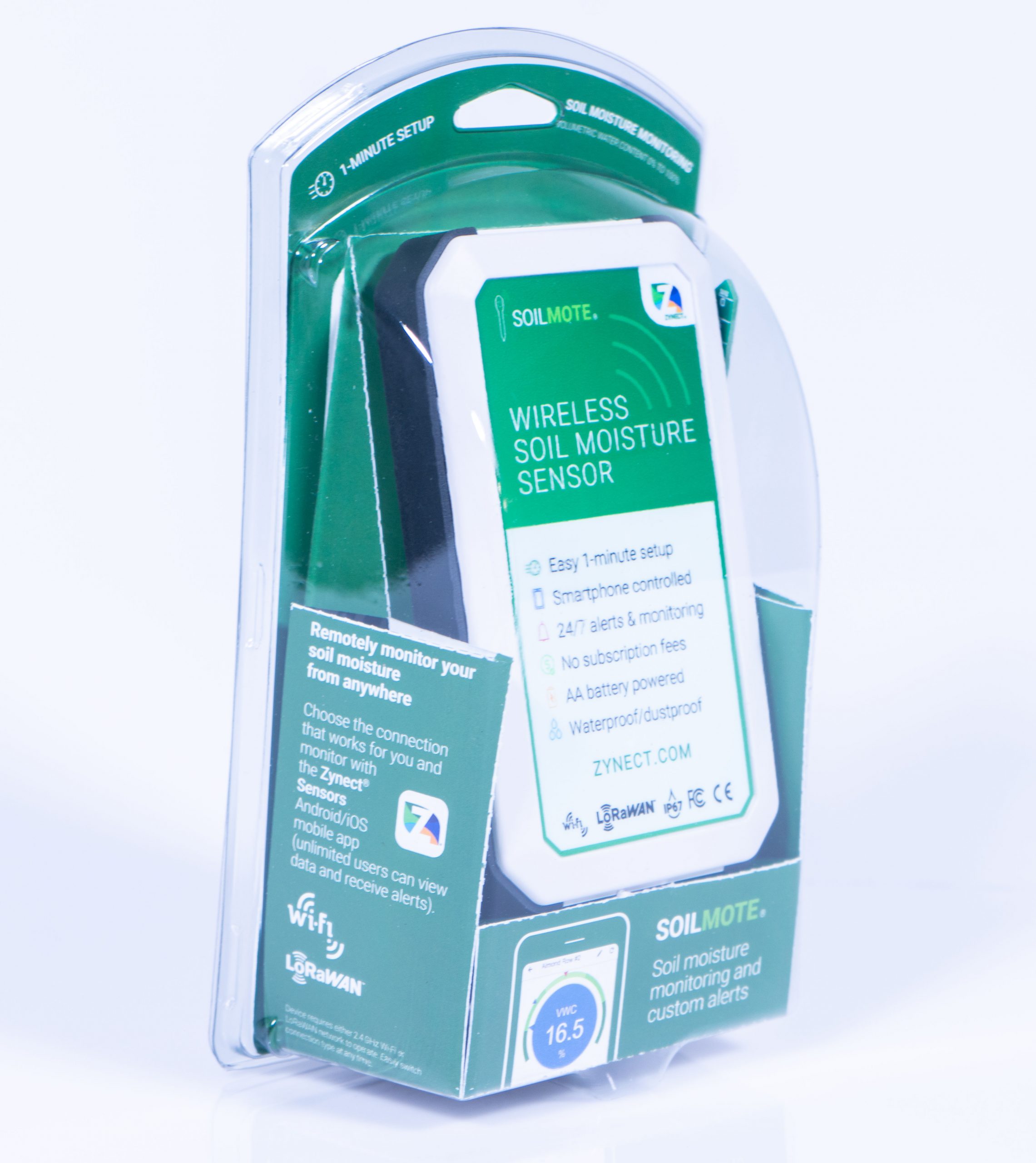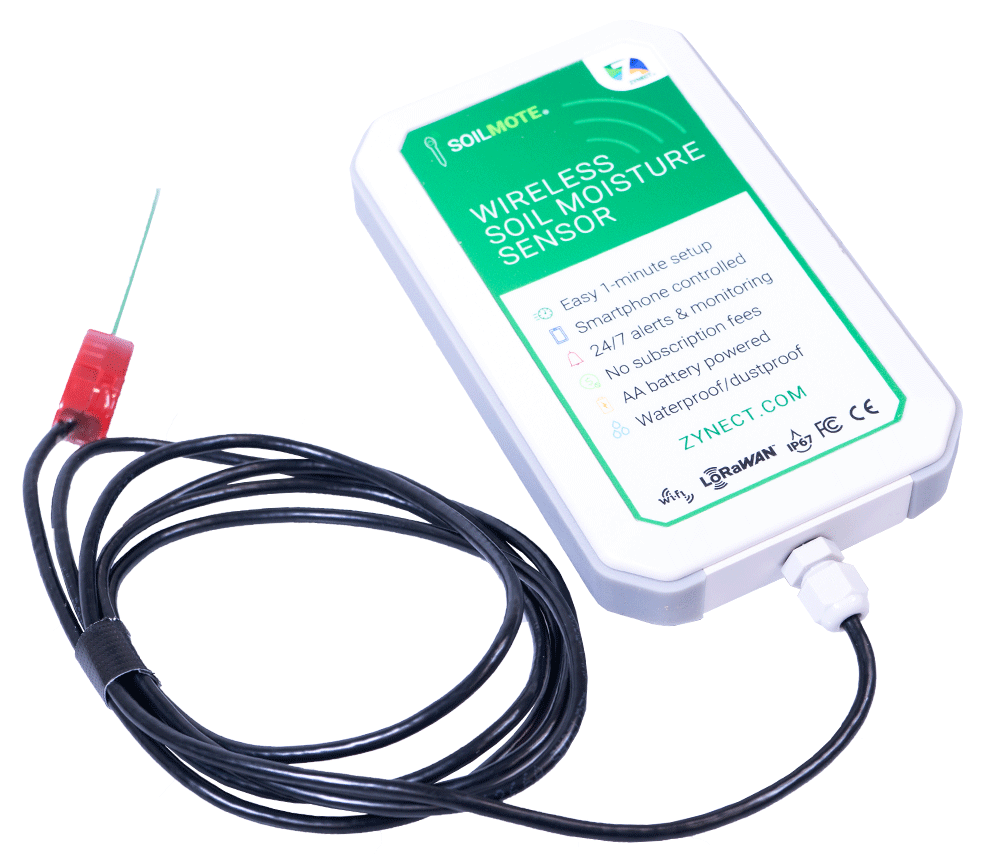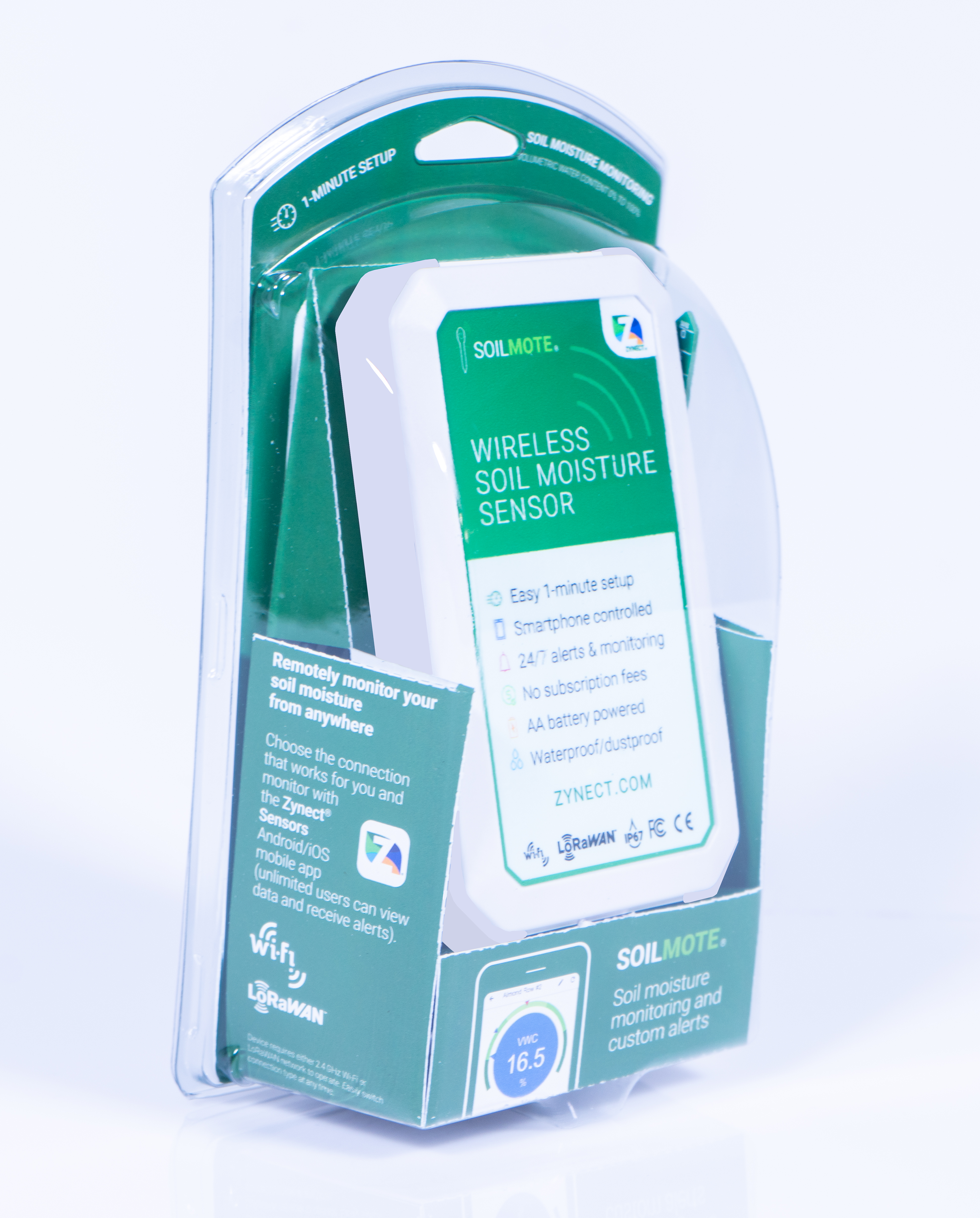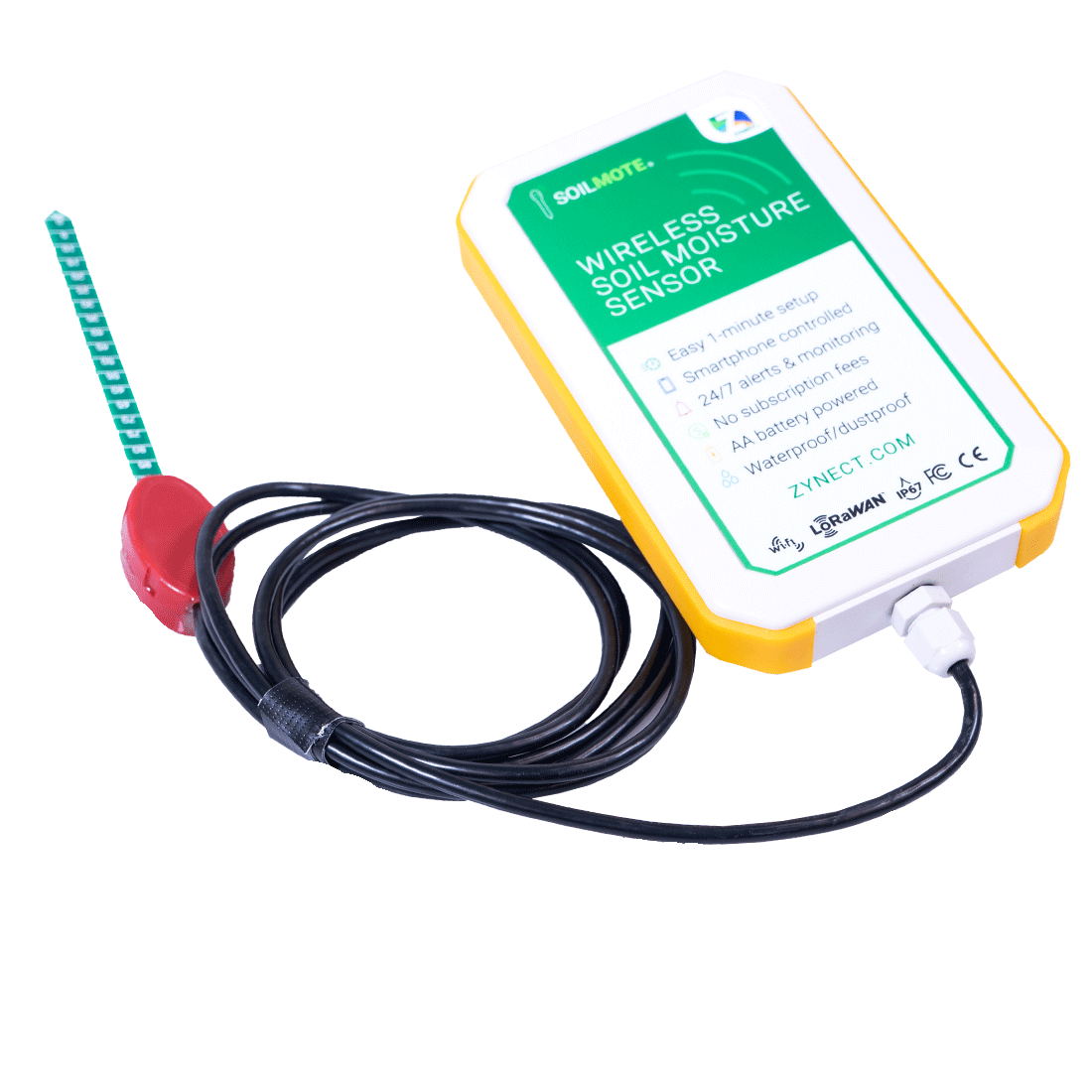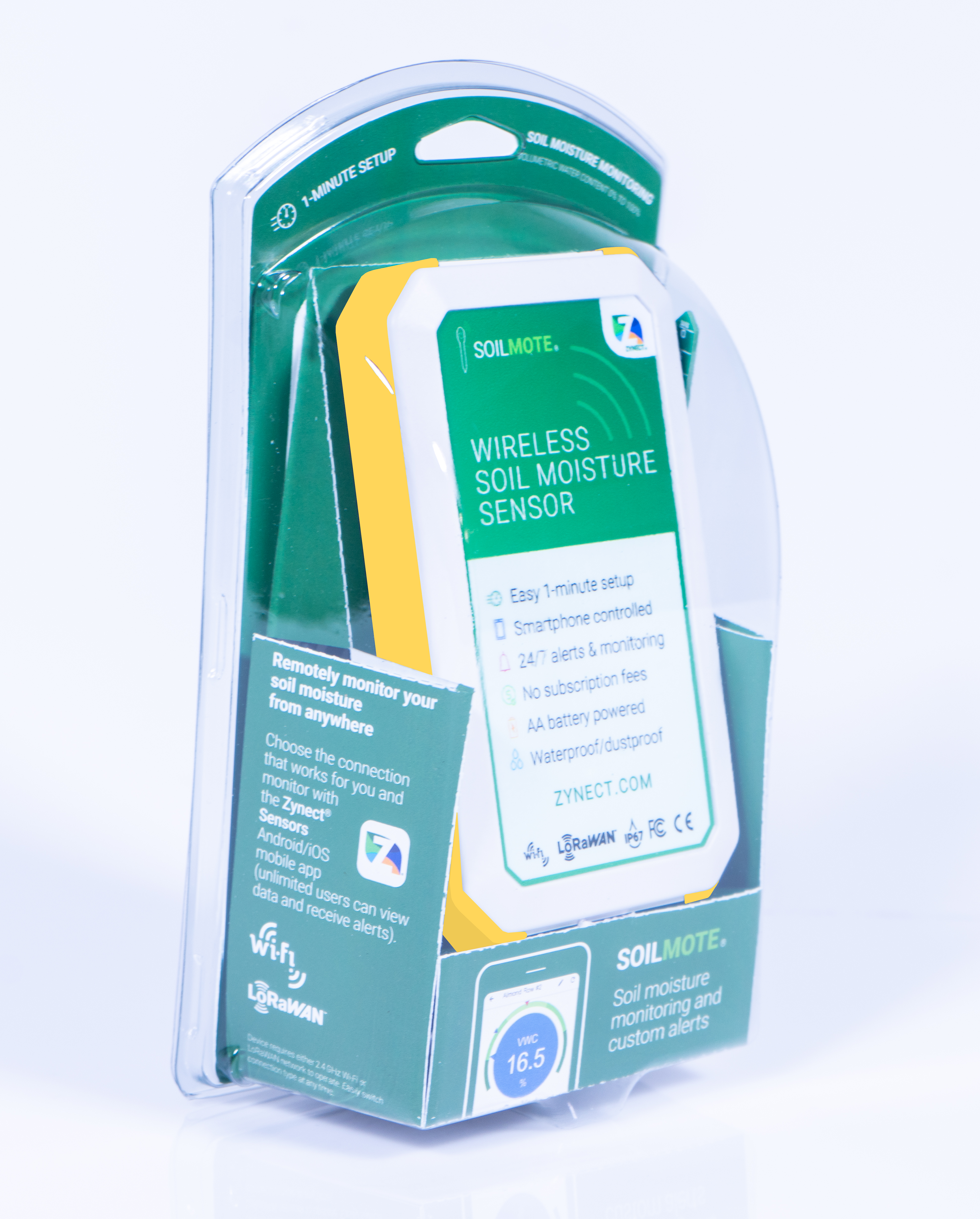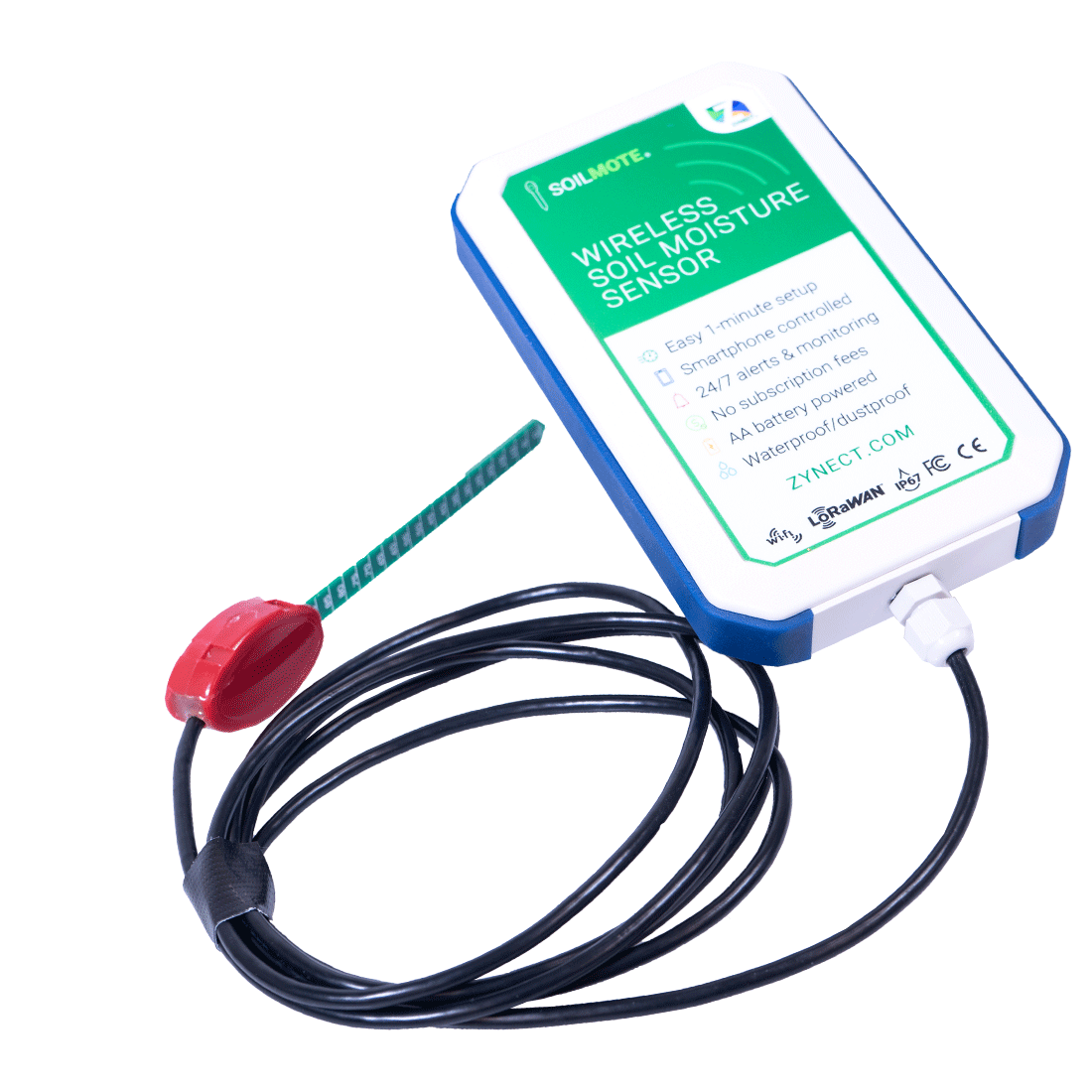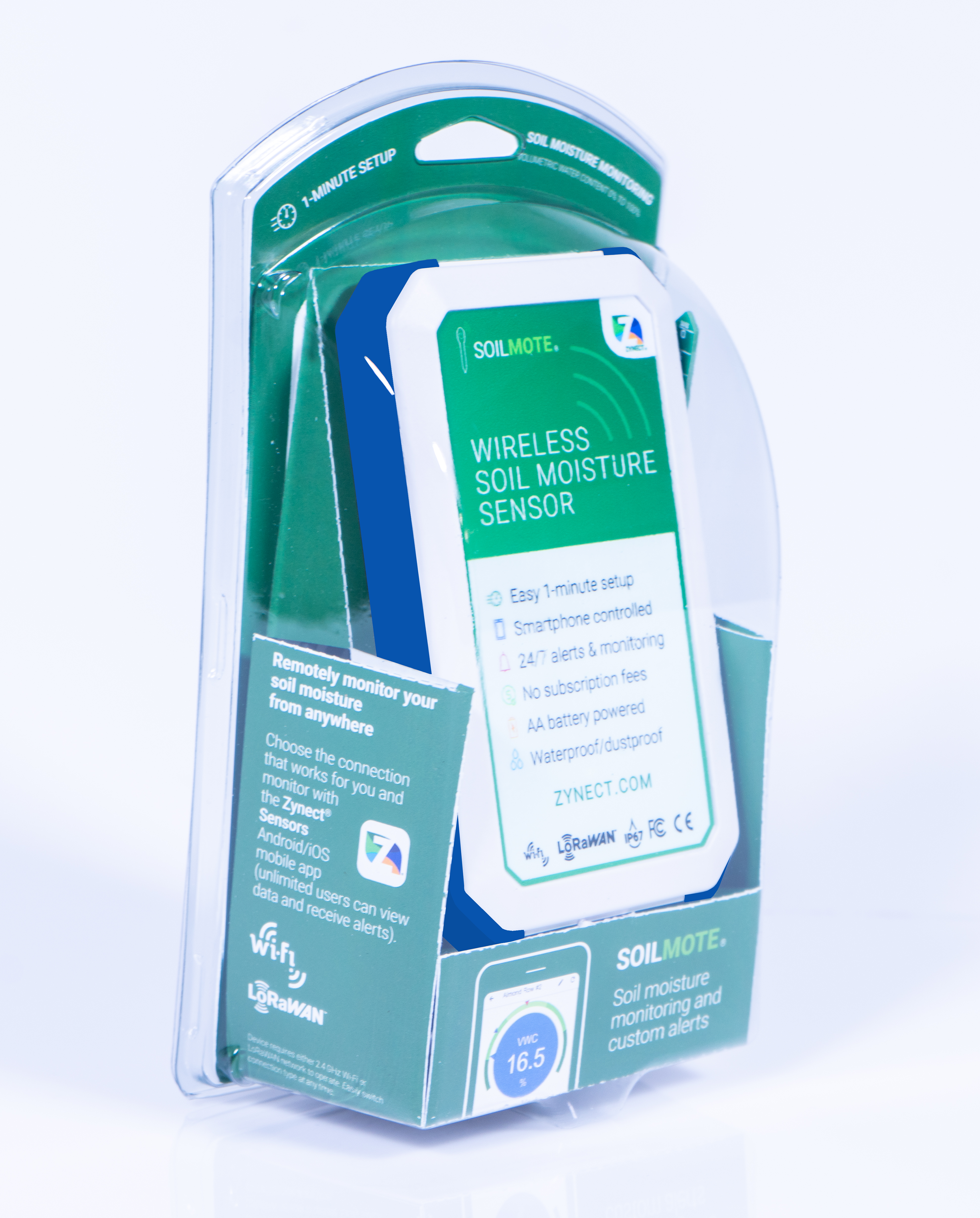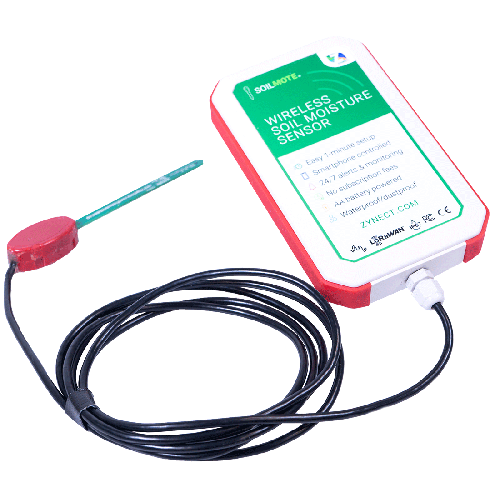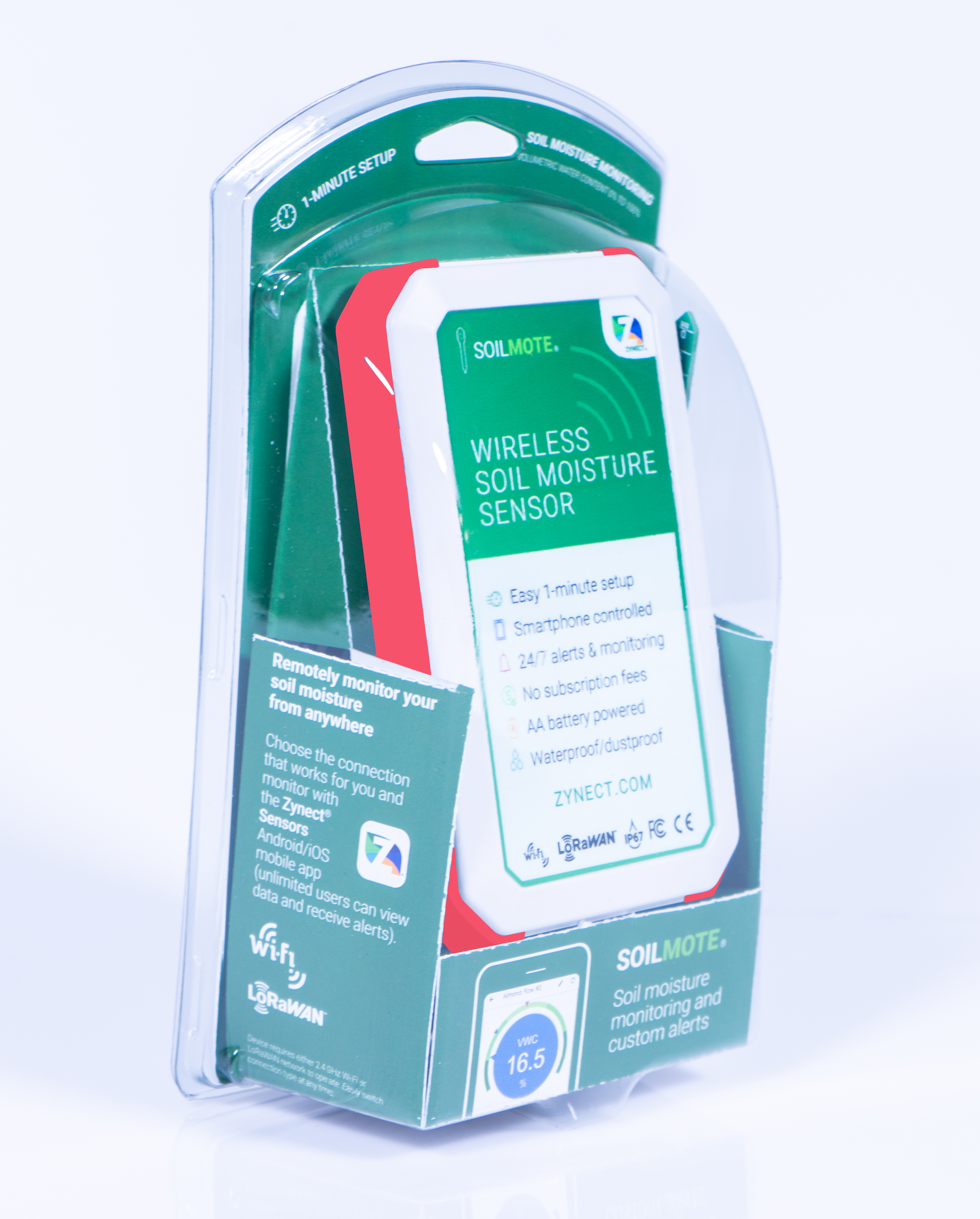 A one-time price of
$149.00
will be added to your order.
Free shipping to the lower 48 US states. 
International shipping will be calculated once sale is made. 
Measures volumetric water content 0% to 100%.
Soil probe with an 85 inch cord.
Remotely monitor your irrigation systems, garden, house plant. Device must be connected to Wi-Fi to retrieve data. The only time it is connected to bluetooth is when you are in configuration mode.  Your sensor comes with a slip of paper in the battery compartment. Once the slip is removed, your device should beep and go into configuration mode, which allows you into the setup tab in the app. Once you are set up and running, if you need to go back into the setup tab, you must use the reset magnet included to go back into configuration mode.

The Soilmote is great for home gardens, growing tomatoes, orchards, lawns, golf courses, greenhouses, and anything that has soil!

Sustainably made in the USA at our headquarters in Ithaca, NY.

Uses 3 AA batteries (included). Up to 2 year battery life with low battery alert. 

Water and dust proof - IP67 compliant.

Data logger automatically uploads data when back on Wi-Fi, so you never lose your records.

Unique secure share codes allow unlimited users to receive message alerts.

No subscription fees. Compatible with IFTTT.

Durable User Friendly Wireless Soil Moisture Sensor with Alerts.  App available on Android and iOS. 24/7 monitoring and alerts. Connects to internet via Wi-Fi with 2.4 GHZ or long range LoRaWAN base. 5.0 GHz is not supported. Devices do not send data over Bluetooth. Bluetooth is used for configuration only.