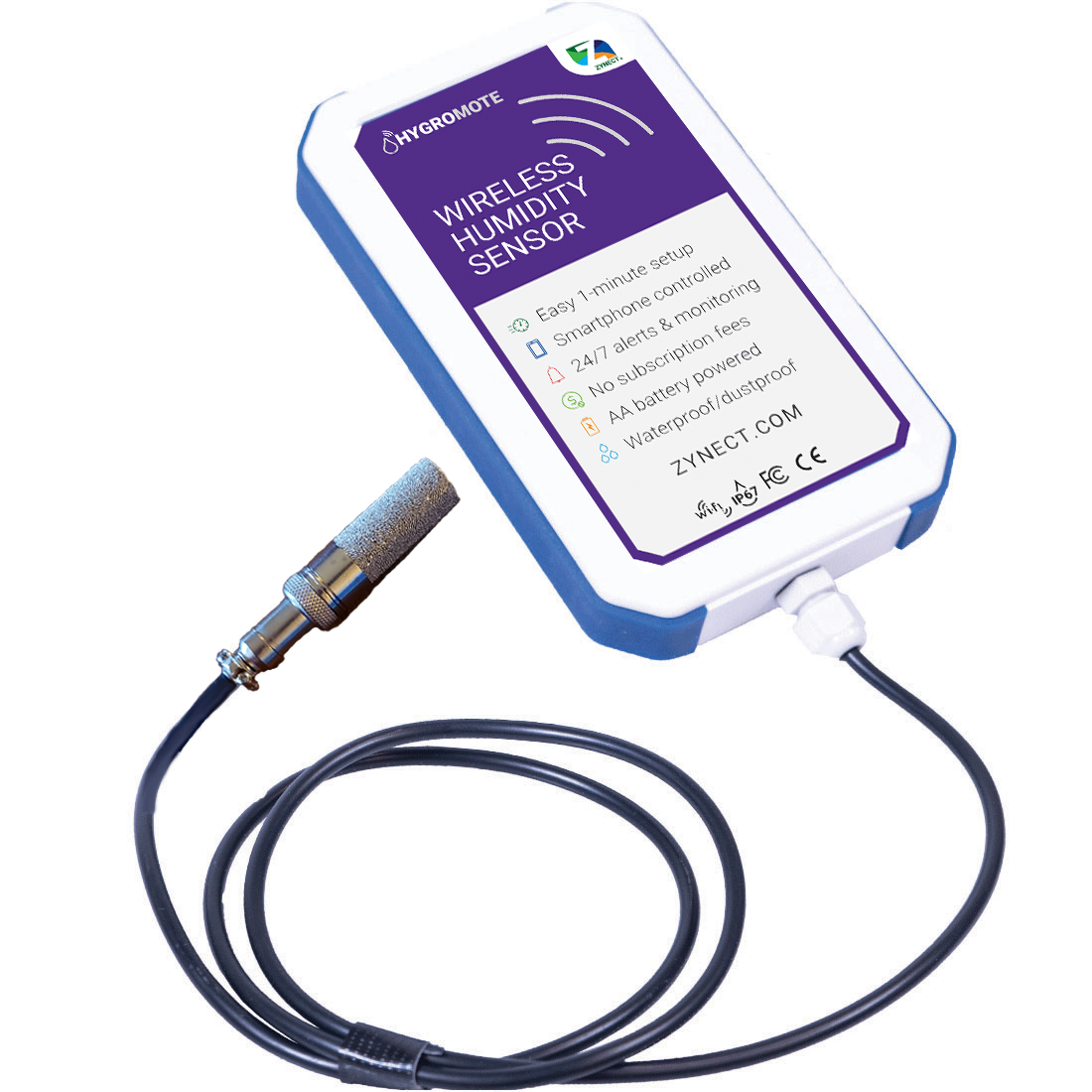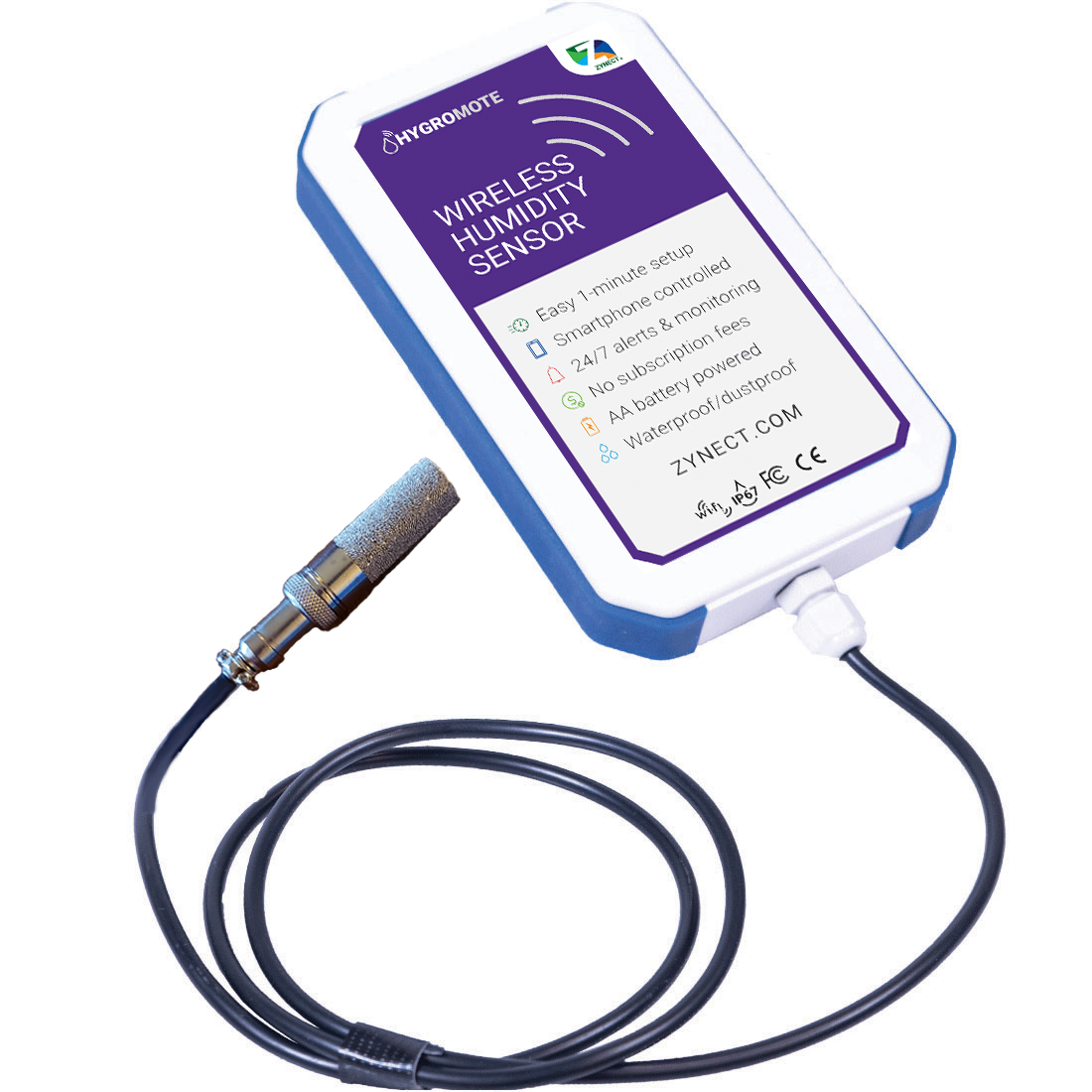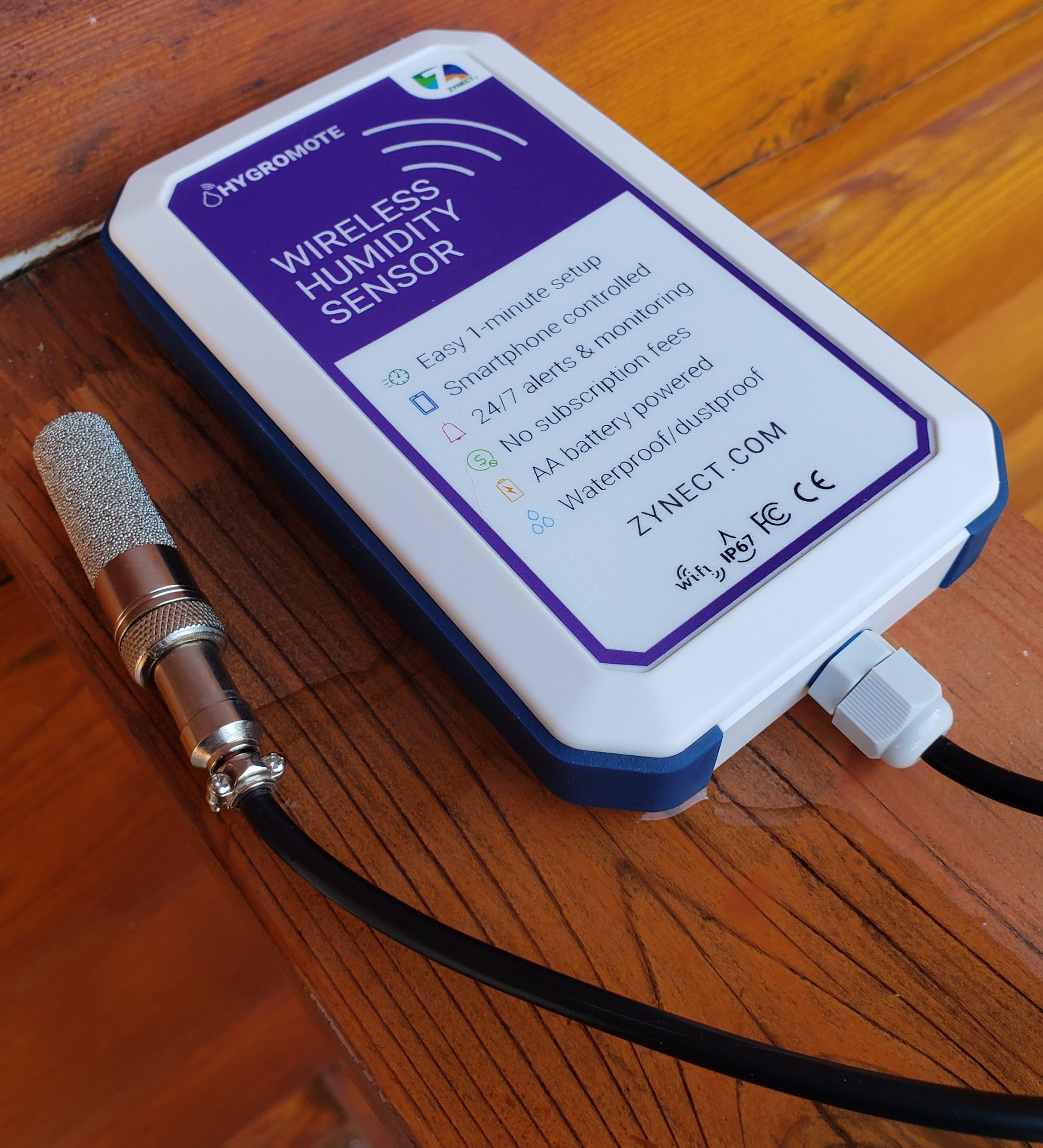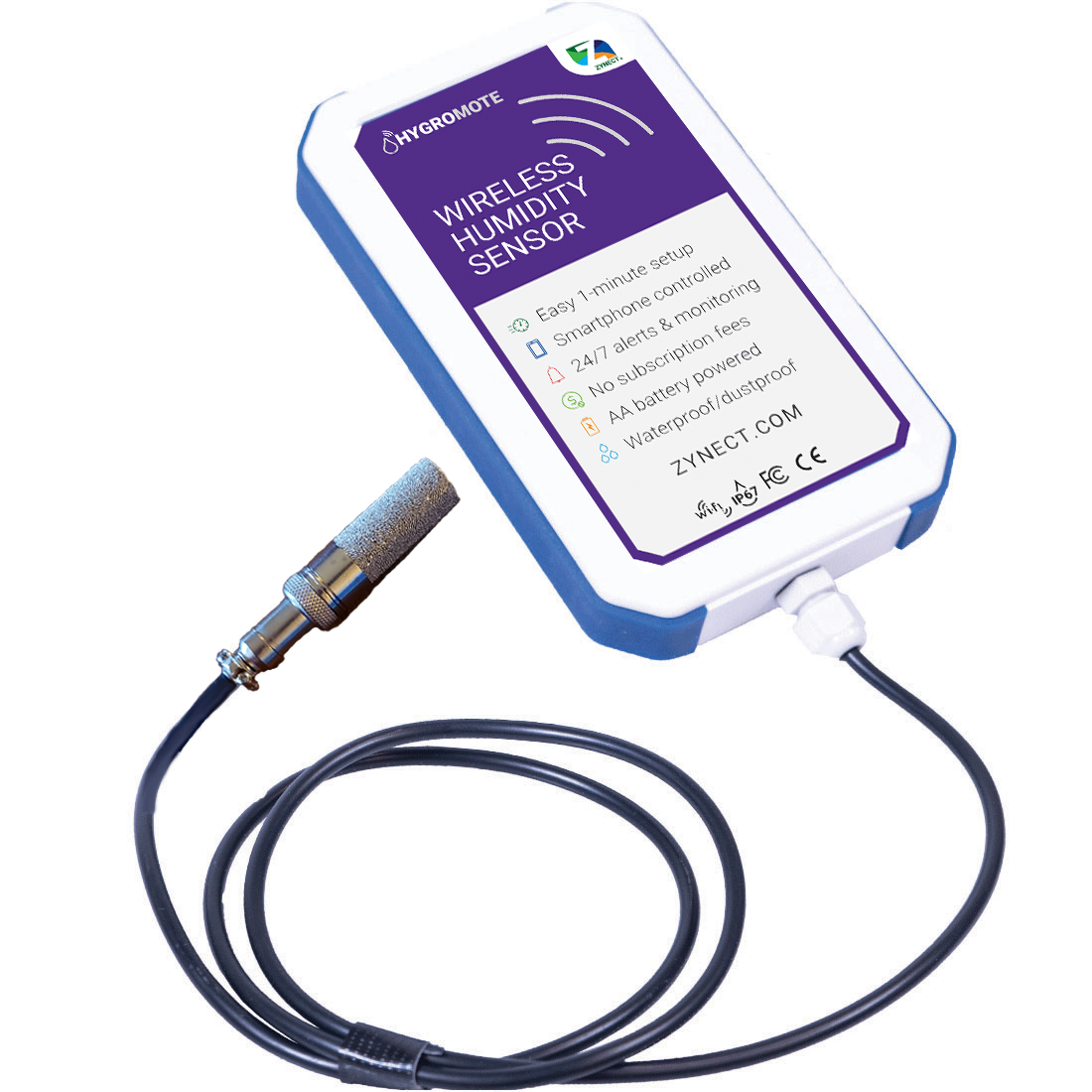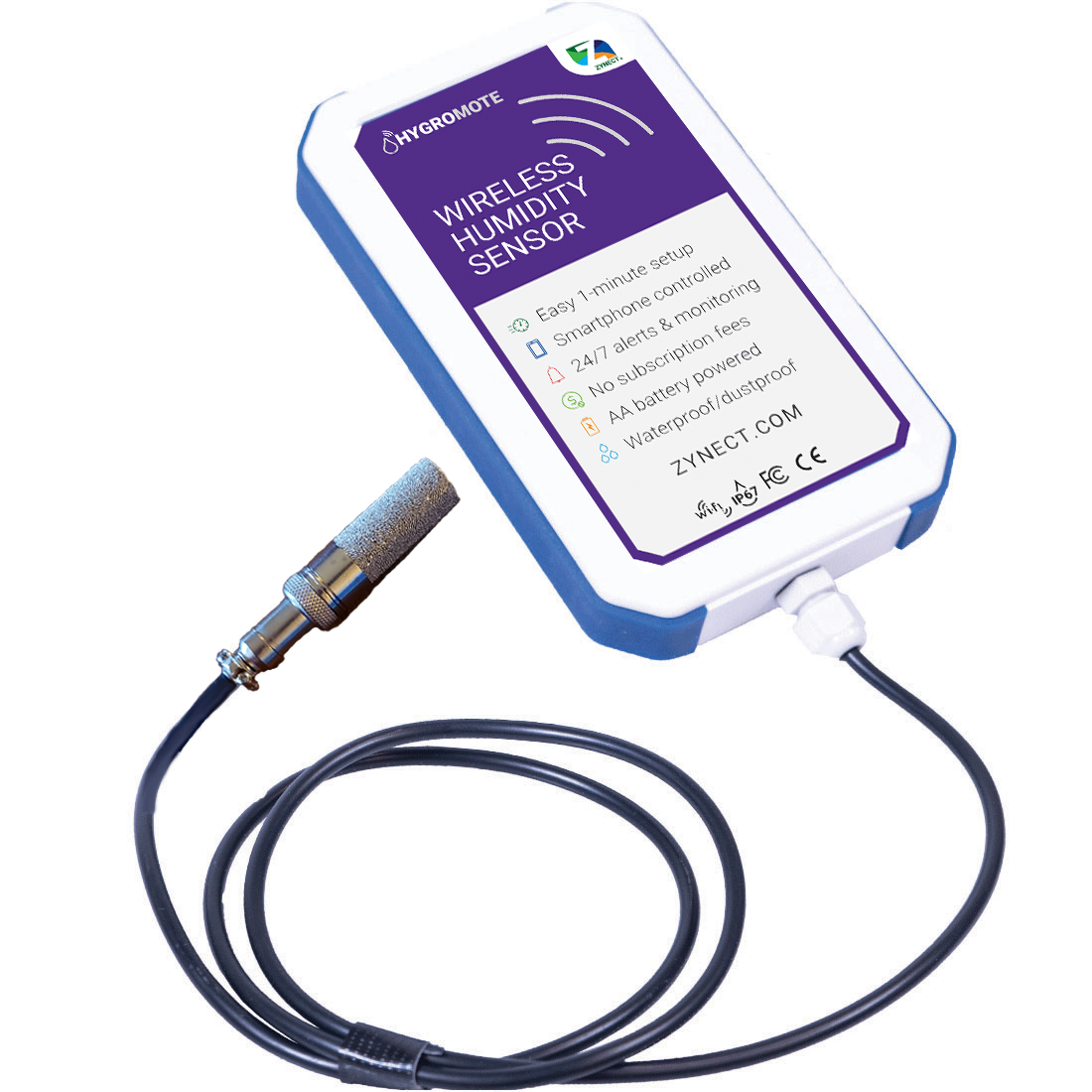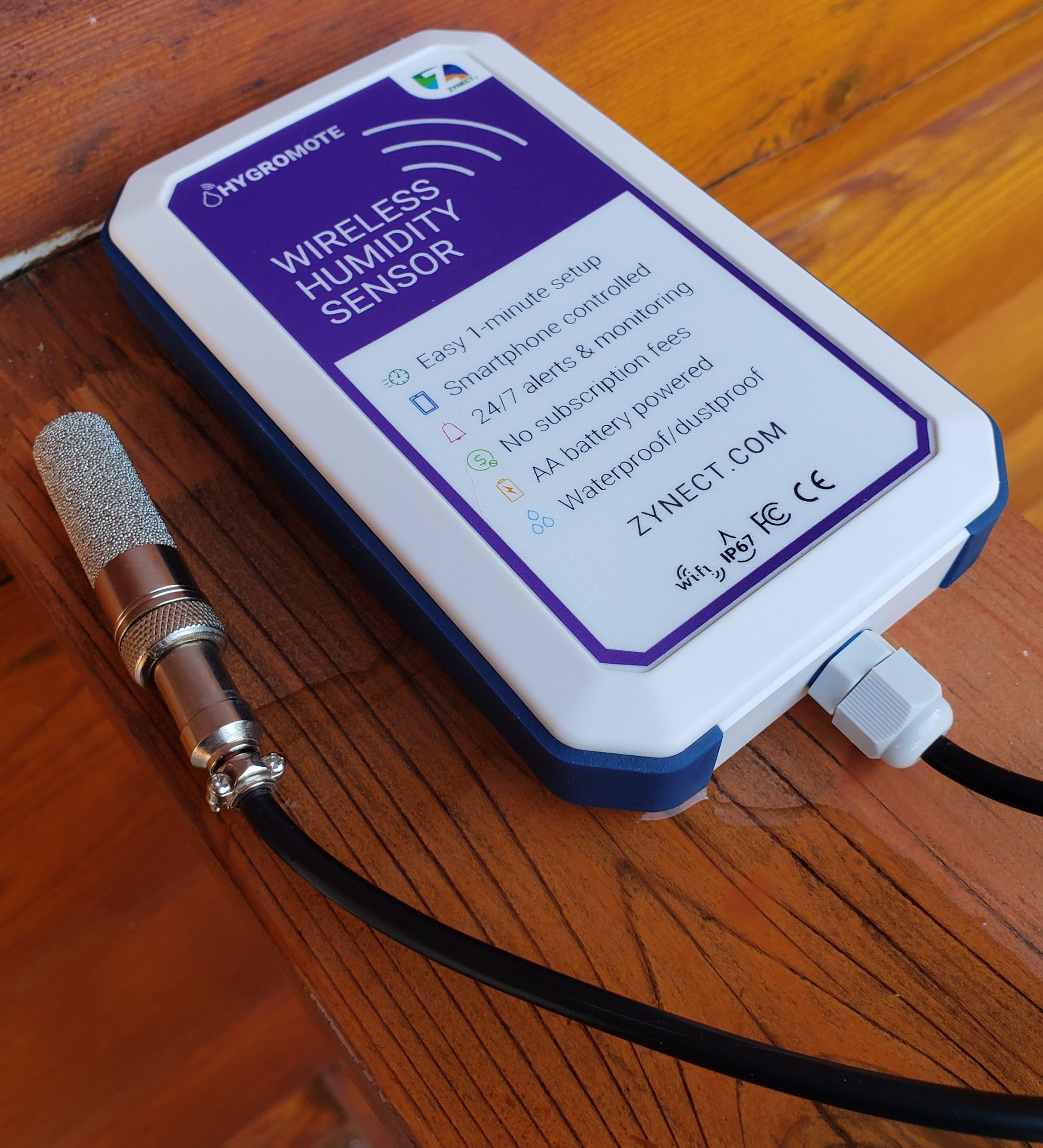 A one-time price of
$169.00
will be added to your order.
PREVENT LOSS OR DAMAGE TO PROPERTY with Zynect's humidity + temperature sensor with alerts. Accurately and remotely monitor your property or equipment with our Wi-Fi humidity  + temperature connection using the Zynect app or through our web portal. Monitors 0 - 100% relative humidity + temperature (Wifi connection, including hotspots, does NOT connect to cellular service).

HIGH ACCURACY ±2% Relative Humidity, ±0.5C Temperature 

GET TEXT ALERTS with Zynect Hygromote simple Wi-Fi humidity + temperature monitoring system. A humidity or temperature alarm text will alert you to a possible emergency. Use indoors to monitor refrigerators, freezers, walk-in coolers, aquariums, greenhouses, HVAC, or use as a room thermometer for basements, second homes, RV/motorhomes, boiler rooms and more.

ZYNECT DURABLE WIRELESS SENSORS | Rated IP67 our remote hygrometers are water-proof and dust-proof. Your humidity + temperature sensor Wi-Fi thermometer is powered by 3 AA batteries (included). Unlike our competitors, our humidity + temperature monitor has low battery alerts. Battery lifespan depends on how often you receive data. Each sensor has a reset magnet that puts it back into configuration mode.

STAY INFORMED | Never lose your records. Data logger automatically uploads data to your wifi hygrometer app or web portal when back on Wi-Fi. Create a unique code to share temperature sensor data and monitoring with friends, family, and coworkers. Zynect App available for iOS and Android. Compatible with IFTTT. No subscription fees.

SIMPLE, DURABLE, ACCURATE | Zynect's motto. Our goal is to design useful technology that informs and connects individuals and organizations. We work to maintain a sustainable future. Our products are simple to use, long lasting and most of all accurate. All our products are designed and Made in the USA.