Thermote X Ultra Low Freezer Sensor - Wi-Fi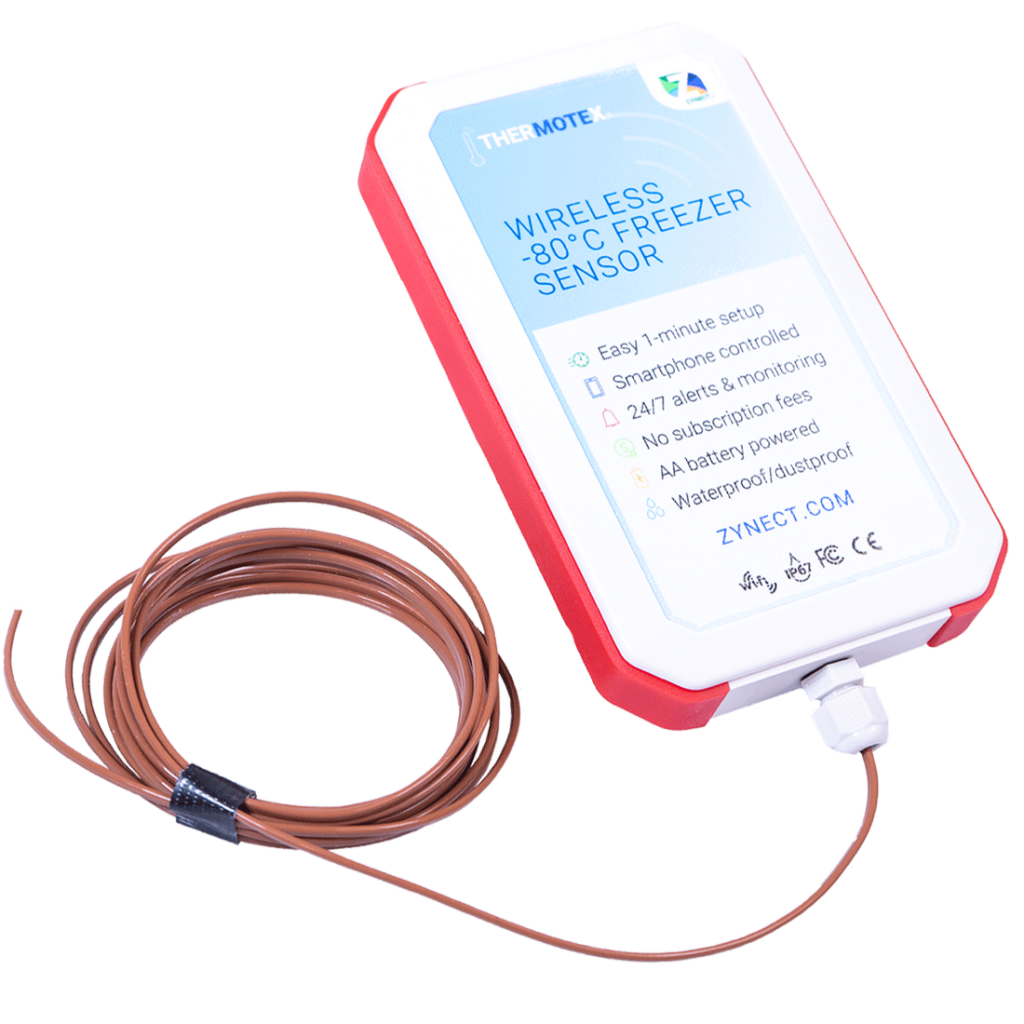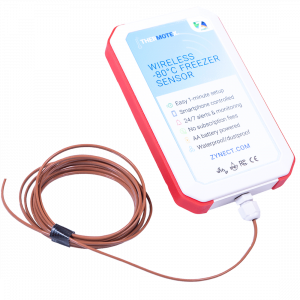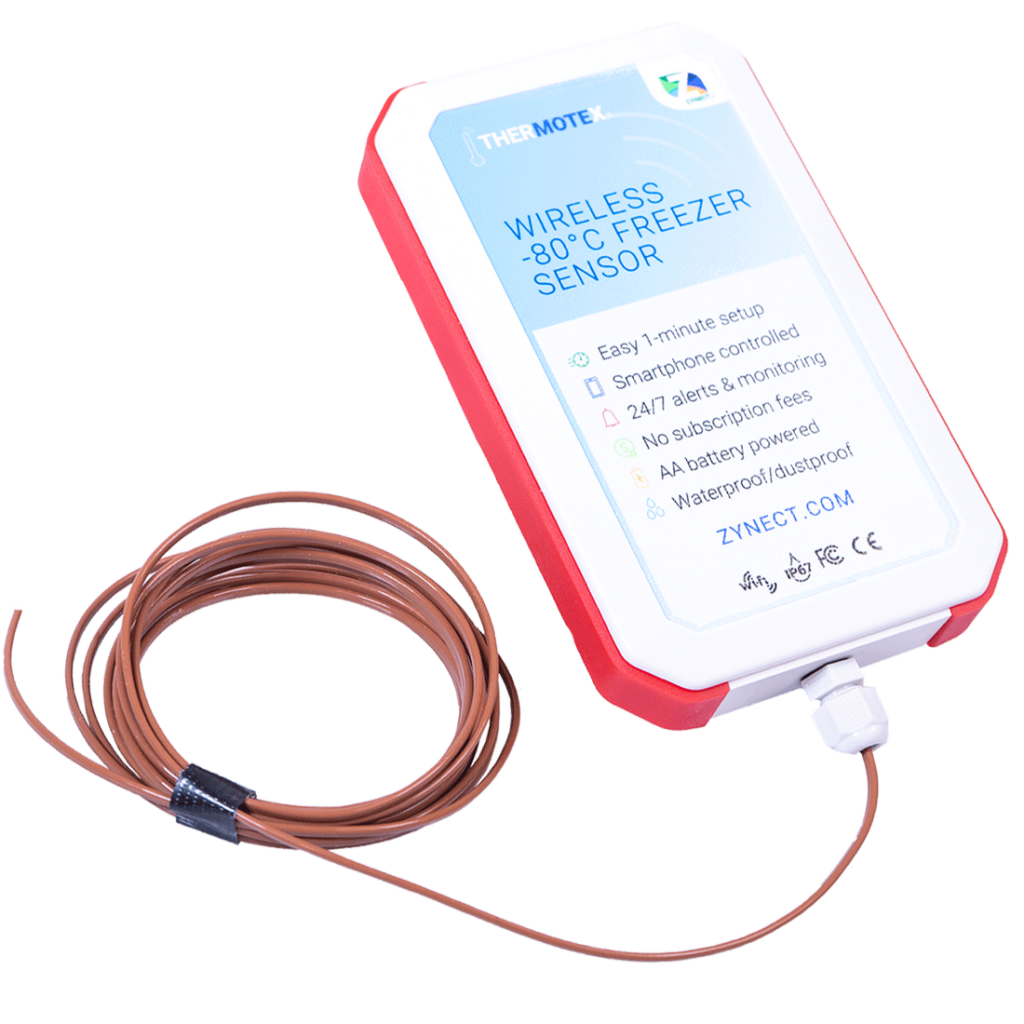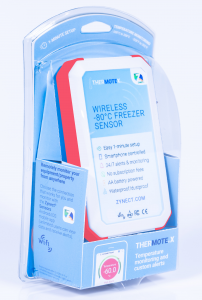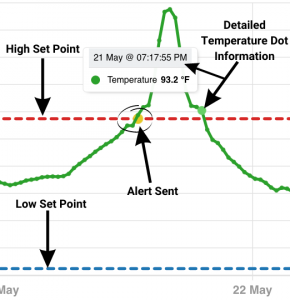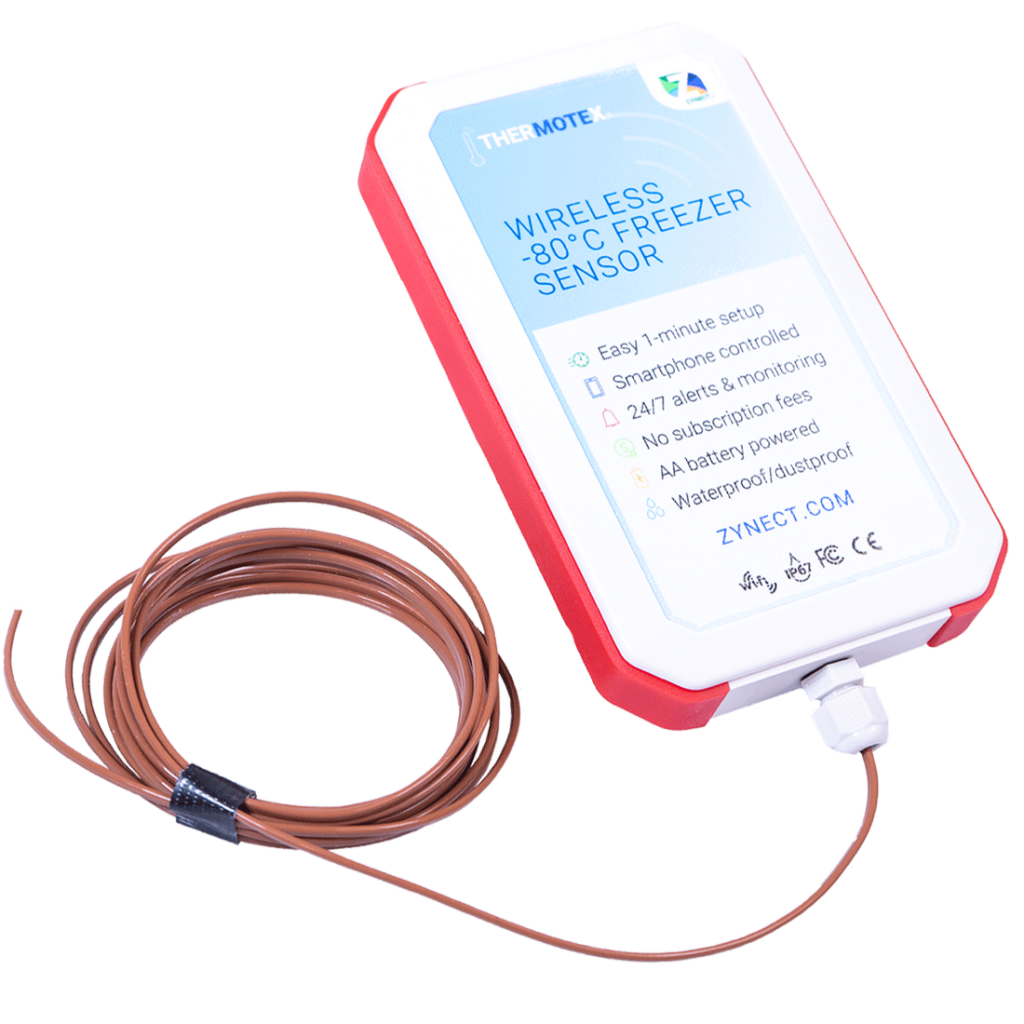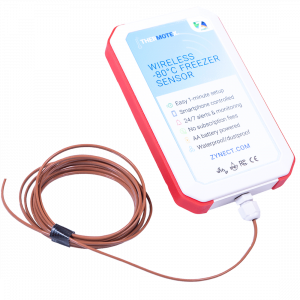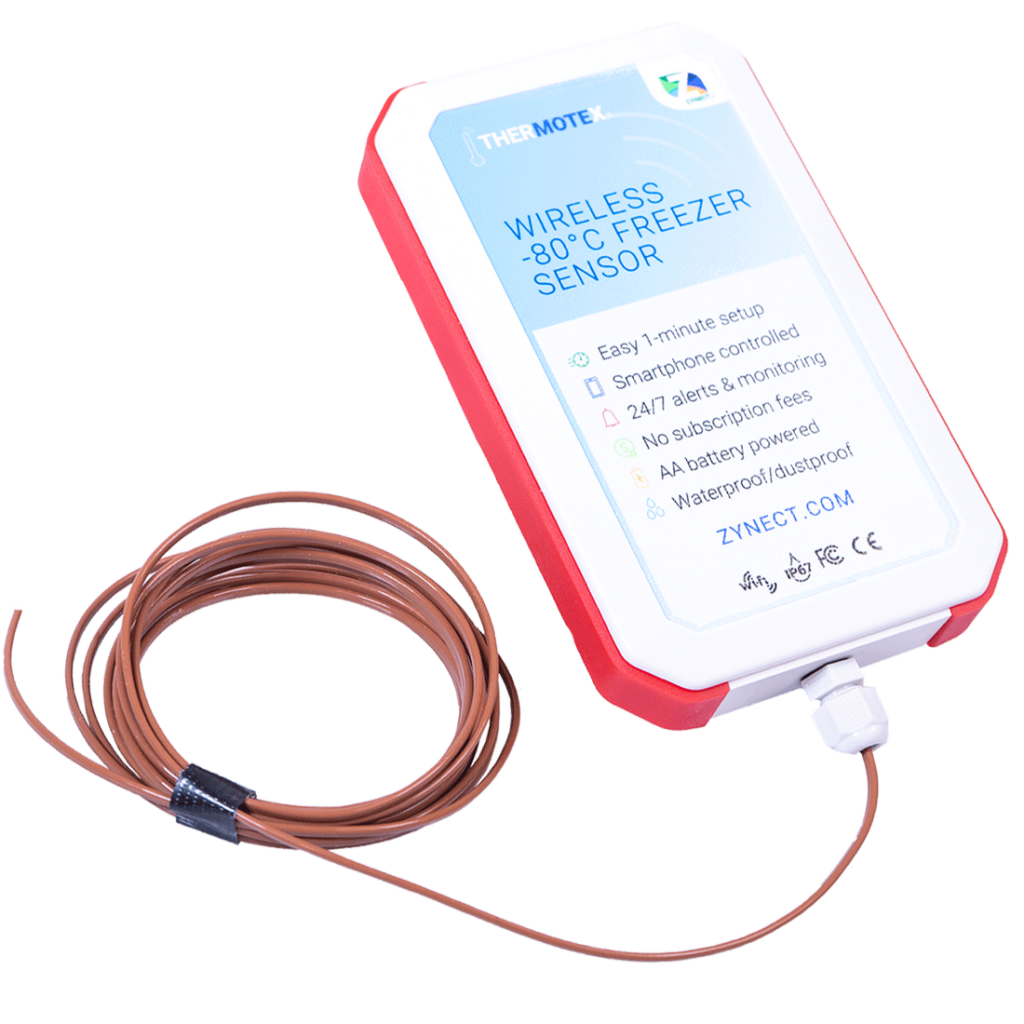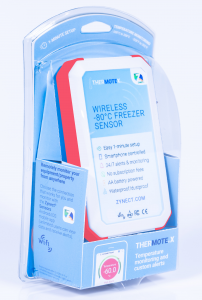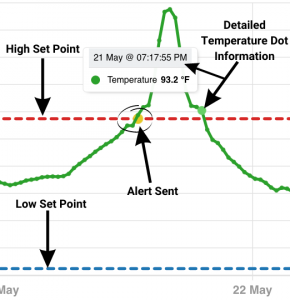 A one-time price of
$179.00
will be added to your order.
NIST TRACEABLE. With Zynect's ultra low NIST traceable Wi-Fi temperature sensor. Accurately and remotely monitor your freezer, lab samples or equipment with our Wi-Fi temperature connection using the Zynect app or through our web portal. Monitors -148°F to 257°F (-100°C to 125°C) (Wifi connection, including hotspots. Sensor does NOT connect to cellular service).

FREE TEXT ALERTS with the Zynect Thermote X simple Wi-Fi temperature monitoring system. A hot/cold alarm text will alert you of a possible emergency. Use in labs to monitor freezers, incubators, lab ovens or dry block incubators.

ZYNECT DURABLE WIRELESS SENSORS | Rated IP67 our remote thermometers are water-proof and dust-proof. Your ultra low temperature sensor Wi-F thermometer is powered by 3 AA batteries (included). Unlike our competitors, our temperature monitor has low battery alerts. Battery lifespan depends on how often you receive data. Each sensor has a reset magnet that puts it back into configuration mode.

STAY INFORMED | Never lose your records. Data logger automatically uploads data to your Wi-F thermometer app or web portal when back on Wi-Fi. Create a unique code to share temperature sensor data and monitoring with friends, family, and coworkers. Zynect App available for iOS and Android. Compatible with IFTTT. No subscription fees.

SIMPLE, DURABLE, ACCURATE | Our goal is to design useful technology that informs and connects individuals and organizations. We work to maintain a sustainable future. Sensor packaging is created from recycled water bottles. Our products are simple to use, long lasting and most of all accurate. All our products are designed and made in the USA.